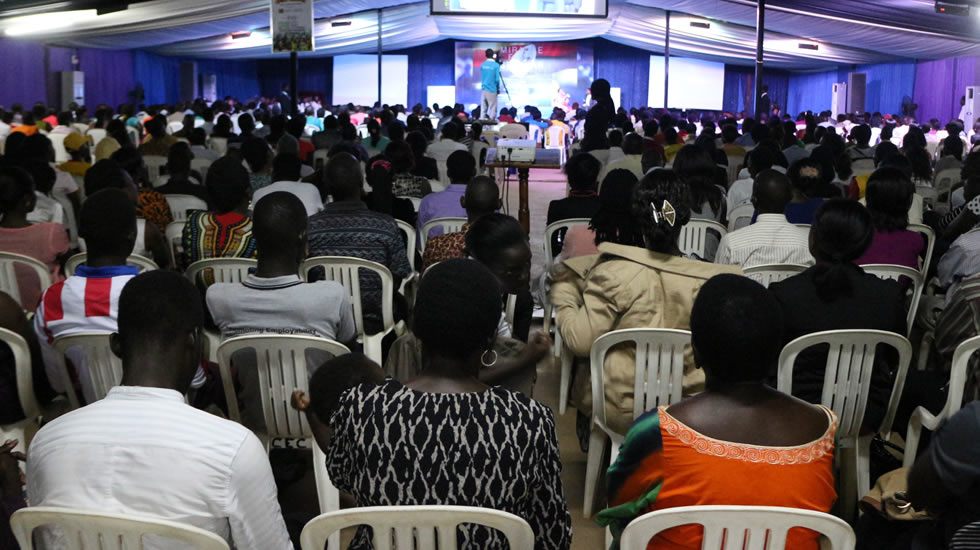 Expressions of Divinity at the Miracle Faith Seminar in Uganda
2016-02-12 | 4,421 Views
A move of the healing anointing swept through the east African country of Uganda at the Miracle Faith Seminar which took place in the city of Kampala. Over three thousand people gathered to witness this outpouring of the miraculous.
Each session of the programme started with prayers, and the people opened their hearts to God as songs of praise flowed from their lips and their hands were lifted high in worship. Ruth Mayanja, a former student of the Healing School, testified of how she was healed of cortical infarction; Arnette Tumusime also gave her testimony of being freed from spiritual attacks when she came to the Healing School.
In an inspiring message from Pastor Louis Osademe, he exhorted the congregation on the power of God's Word and the importance of applying it to everything in one's daily life. The people had a clearer understanding of how their faith connects them with God and they were eager to put all they had learnt to work.
Several were healed of different health conditions during the special ministrations of the anointing; a young lady who had come to the programme bedridden was healed by the power of God, and she got up from the sickbed and walked. Also, a professional footballer with a leg injury that refused to heal for almost a year was healed during the ministration. Hundreds gave their hearts to Christ at this wonderful programme and for them, a new life has begun.