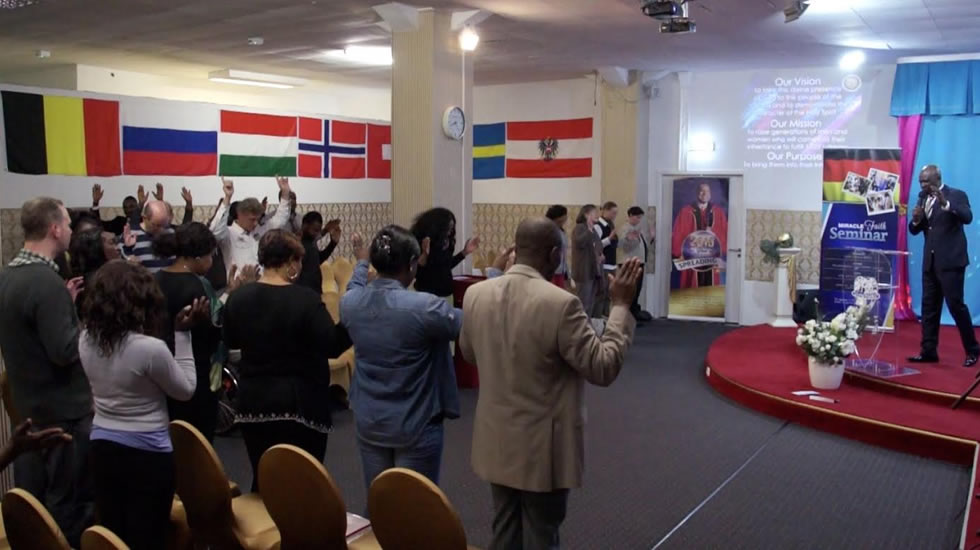 Witnesses To The Miraculous in Bremen, Germany
2016-11-14 | 2,597 Views
Christ Embassy Bremen, Germany, recently hosted the Miracle Faith Seminar. As the crowd trooped in, the excitement increased and one could literally feel the readiness of the people for this opportunity of a once-in-a-lifetime transformation. certainly, the impact of this meeting would linger in the city of Bremen for ages.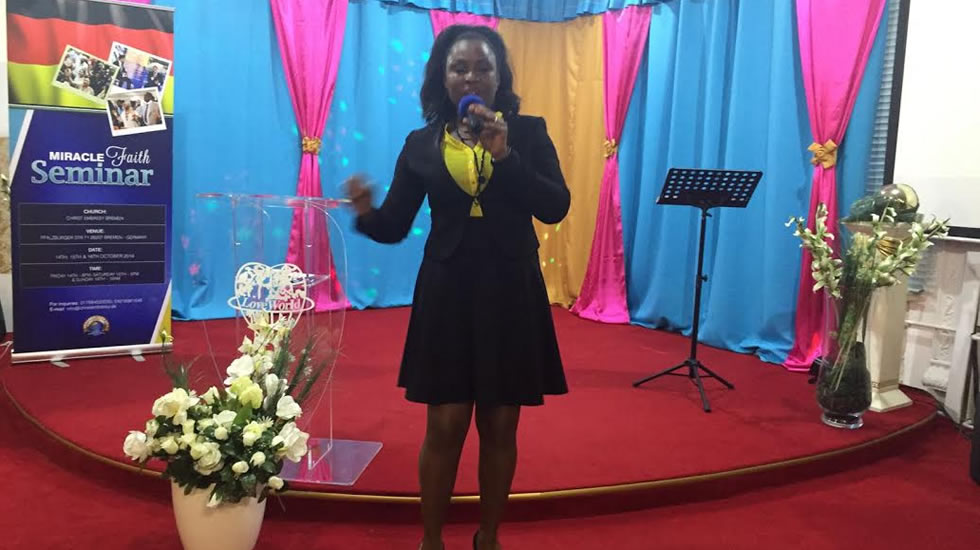 To begin, the choir led the congregation in a soul stirring, joyous session of worship and praise, and this ushered them into a higher realm of the miraculous. Following this, various Healing School testimonies from previous students inspired faith in the hearts of those present.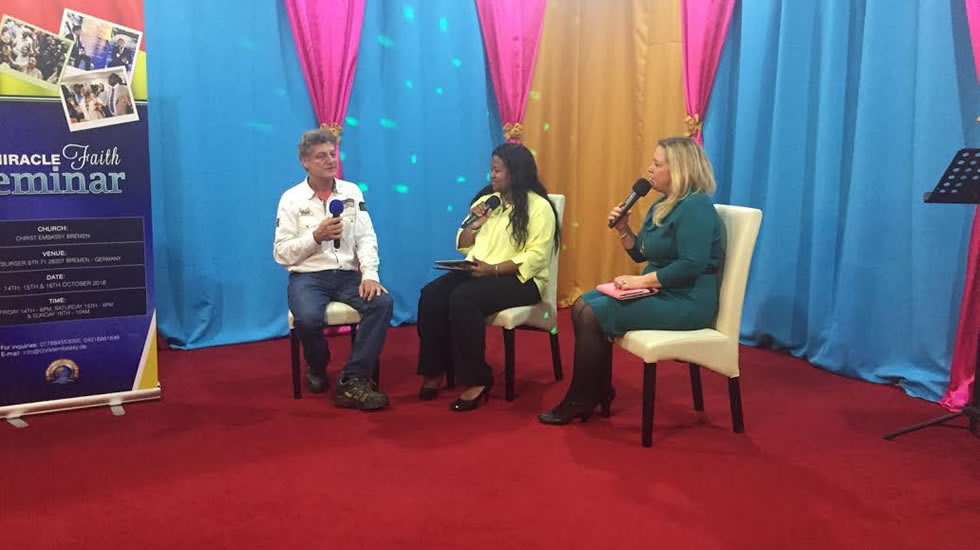 Hans Detlef Thielsch, one of the past students, was healed of severe chronic back pain, which resulted from dislocated disk and insomnia. He shared of his experience of the Healing School Summer Session where he was totally made free after the man of God, Pastor Chris, ministered to him. Another testifier, Gabriella Thomas, recounted how she was delivered of spinal cord problem which had a grievous effect on her and her family for years. God healed her through the man of God, Pastor Chris, at the Healing School, and today she leads a happy life.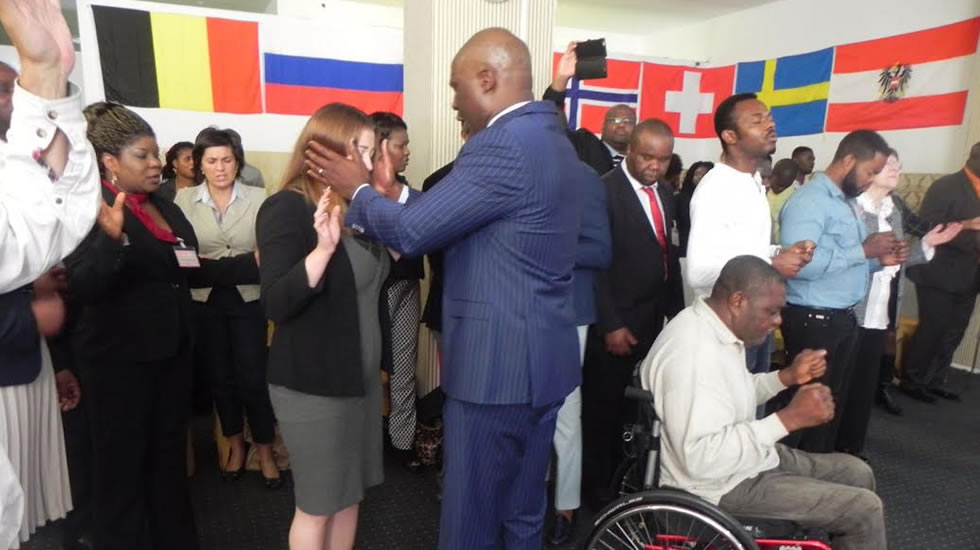 The host pastor, Pastor Stanley Chukwu, delivered a striking message on the life of dominion the believer has in Christ Jesus. He expounded that the divine life in them is superior to any and every form of sickness and disease. Demonstrating the power of Christ, the pastor ministered to the sick, healing them of diverse kinds of ailments. Endless testimonies were wrought at the program in Bremen.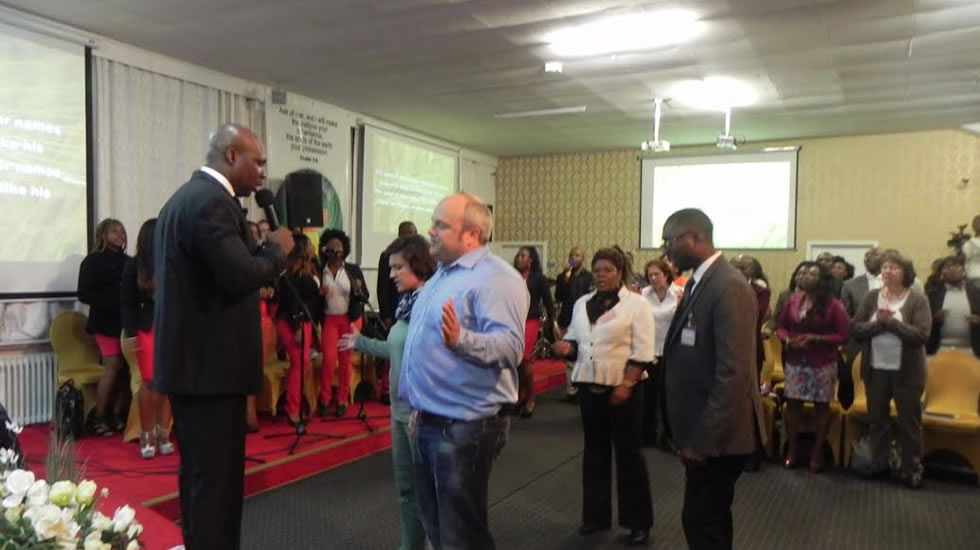 To crown the meeting, a great number gave their hearts to Christ during the altar call. Indeed, the name of Jesus was exalted in the city of Bremen, and the God's mighty hand rested upon its people.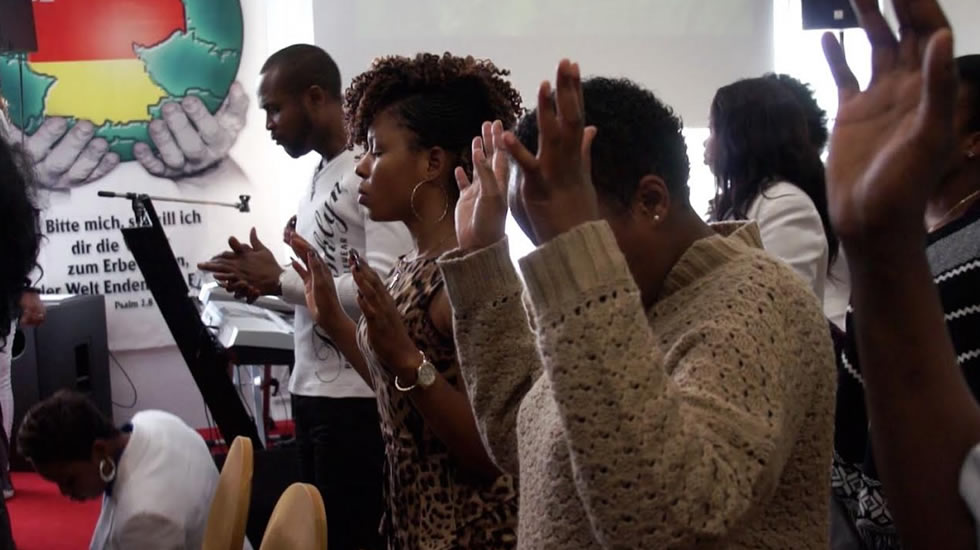 For more updates, visit www.enterthehealingschool.org.