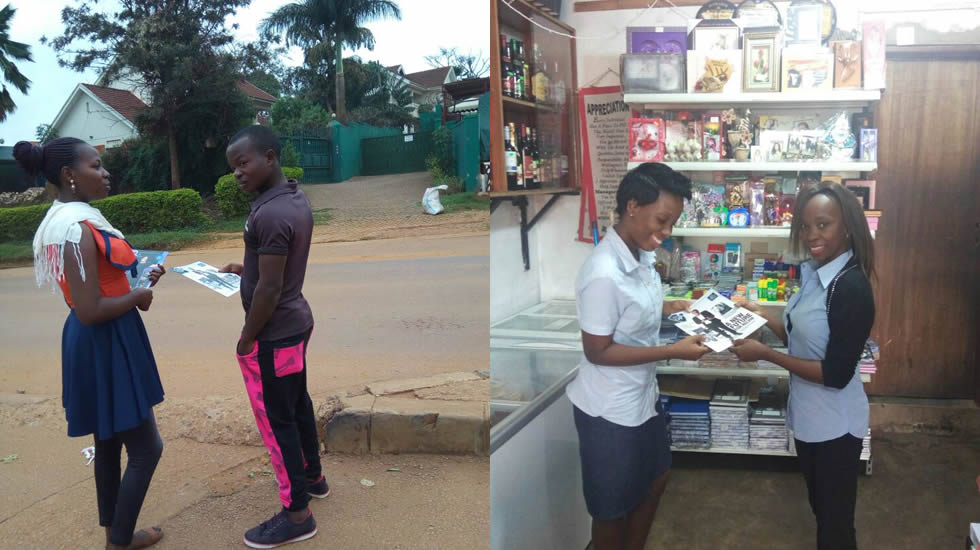 Healing School Ambassadors' Cell Reach Out In Uganda
2017-11-03 | 1,785 Views
The scripture Isaiah 61:1 says, "The Spirit of the Lord GOD is upon me; because the LORD hath anointed me to preach good tidings unto the meek; he hath sent me to bind up the broken hearted, to proclaim liberty to the captives, and the opening of the prison to them that are bound."

For members of the Healing School Ambassadors' Cell in Kampala, Uganda, this scripture has become a driving force to take the gospel to every man's world. As people who have received the grace of the Spirit, with healing for their bodies and salvation for their souls, they are committed to making it possible for others to enjoy this new lease of life.

These ambassadors recently organized a one-on-one evangelical campaign in their environs. As they shared the glorious Gospel of Jesus Christ, they also shared their healing testimonies – giving irrefutable evidence that the Word works. It was a remarkable outreach, and the ambassadors ministered to several individuals and distributed free copies of the Healing School Magazine and Rhapsody of Realities daily devotional to all they reached.

Your involvement in the Healing School sessions gives healing to those in dire need, but also salvation to many more all around the world. Your unrelenting support is taking the Word of God to the ends of the earth. Keep it up.

Find out more about upcoming Healing School sessions in 2018: download the Healing School mobile app or visit www.enterthehealingschool.org. God bless you.