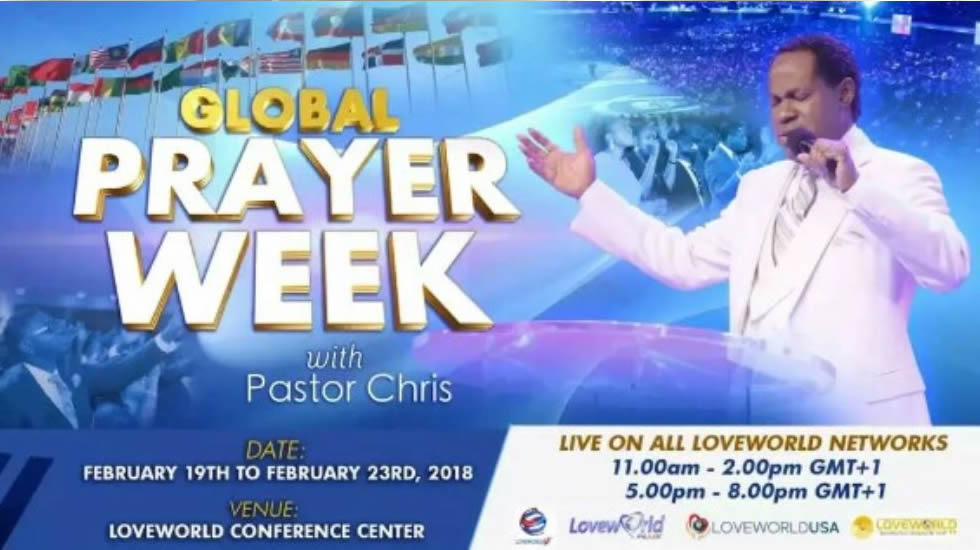 The Global Prayer Week (Monday 19th - Friday 23rd) began today.
2018-02-19 | 1,813 Views
"There are many things that are out of order (in the world), but through prayer & fasting, we are going to get ourselves in the situation where our faith is released and we start saying what we are supposed to say that will bring corrective measures… we are not only praying, we are coupling it with fasting – it really means, we mean business. Take it seriously." Pastor Chris @February Global Communion Service

LIVE BROADCAST SCHEDULE
Morning: 11.00am to 2.00pm GMT+1
Evening: 5.00pm to 8.00pm GMT +1

Transmitting LIVE on all LoveWorld Networks and LTM & Radio Networks.