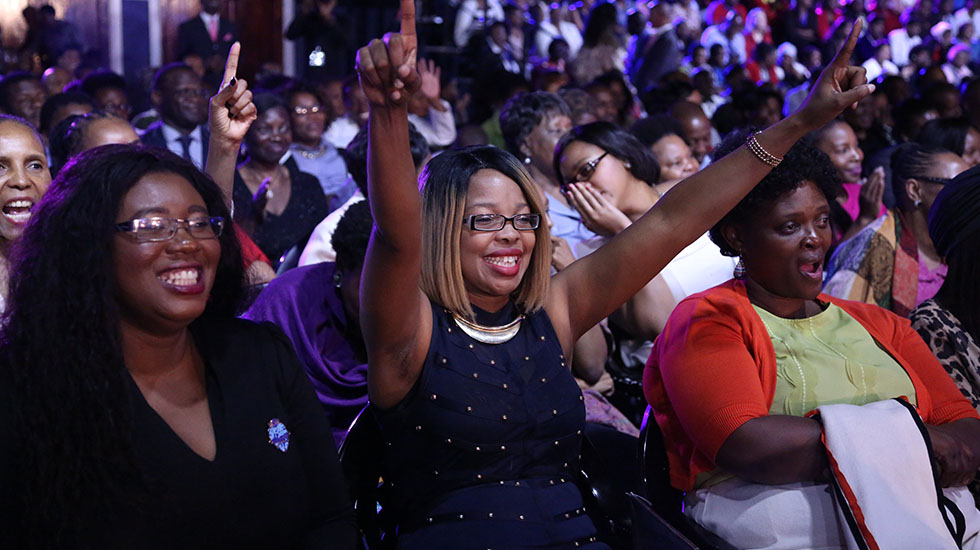 Miracles Are Undeniable Proof of The Power of The Living Christ
2018-04-15 | 1,038 Views
Happening now at the healing service, some of these students are present to celebrate the triumph of their faith during their time at the Healing School, stirring up faith in the atmosphere.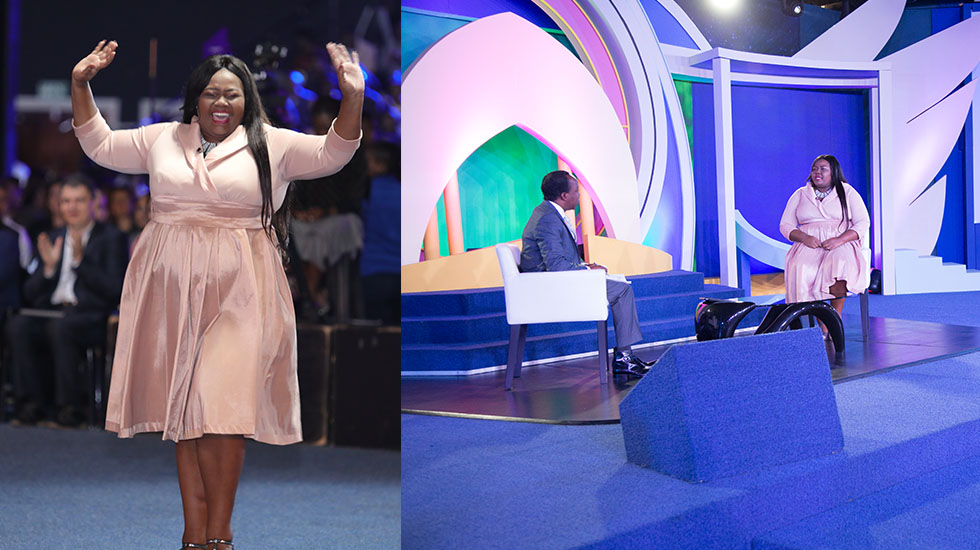 Ntombifuthi Gcewensa's testimony took the lead; she was miraculously healed of cardiac failure, asthma ,arthritis and depression which hithertho made her unable to live her normal life. Ntombifuthi is vibrant, full of zest and free to live, after more than five years of being described as ill. 'I'm victorious now," she testified.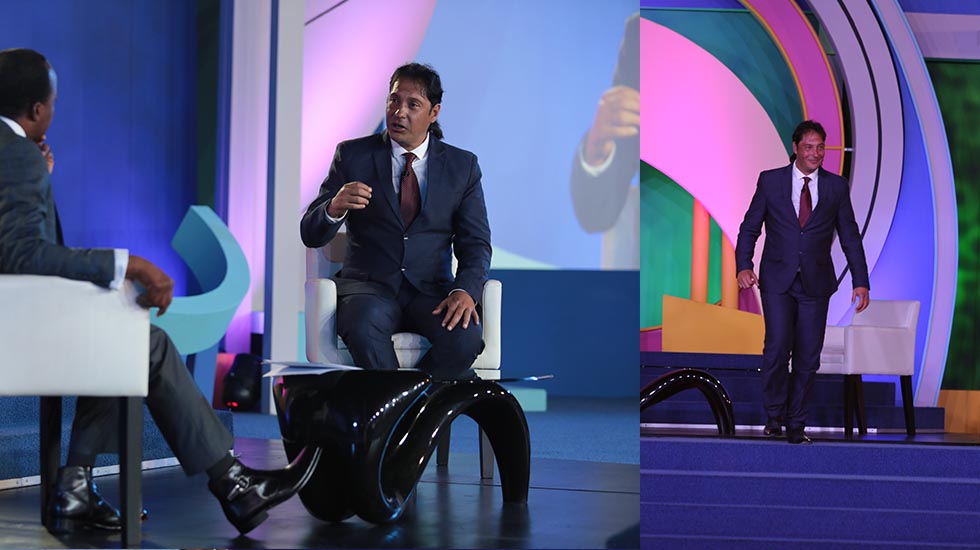 Growing up from age 7, Andre's world became a shadow of darkness, with series of strange experiences and spiritual attacks that led to depression. "My life was full of ups and downs, setbacks and disappointments," he said. Thirty years later, his life took a turn when he heard of the Healing School and he received his liberty when Pastor Chris ministered to him. Andre is no longer on pills which he previously needed to feel strong and to sleep well. He celebrated his new life of joy and peace saying, "Now I'm healthy, stronger and my physical body is light."

After being placed on medication to no avail following the diagnosis of hypertension, multiple myeloma and spenomegaly, Paxton Sibanda resorted to attend the Healing School. "I made frantic efforts to attend the Healing School. When Pastor Chris ministered to me, it was an instant healing. All the feeling of pain disappeared." Paxton is completely free and is living in divine health.

Students and congregants listen raptly and rejoice as they receive victory reports of real people with real miracles.

More updates to come from the healing service.