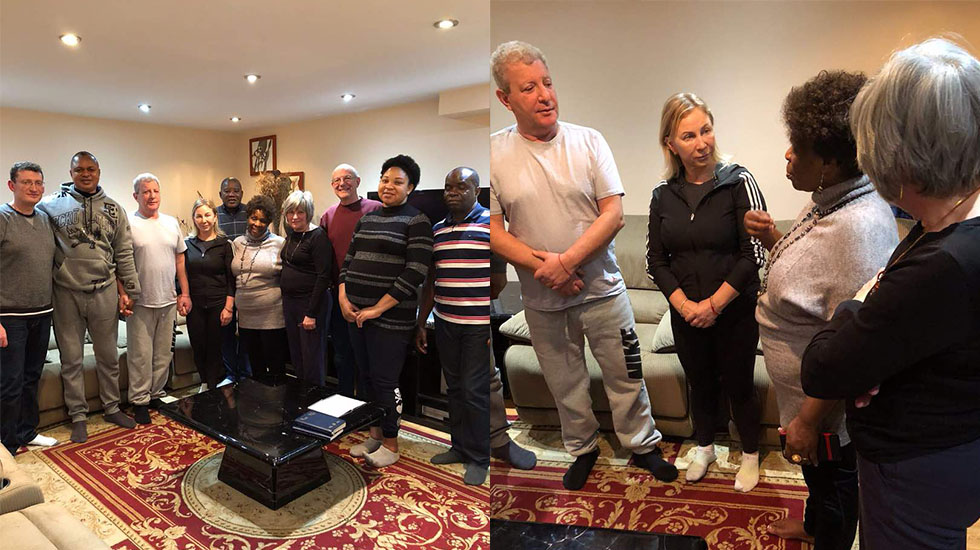 CECILE'S PASSION FOR COMMUNITY WORK - MAKING GOOD HAPPEN FOR OTHERS.
2018-05-14 | 1,457 Views
Cecile Mbaya, a past student of the Healing School has a testimonial worth sharing! To tell it all, she was diagnosed with Cancer of the breast, a condition that left her in a painful state. Unable to live a normal life, she resorted to the Healing School of the man of God. Pastor Chris Oyakhilome, for a lasting change in her condition. And sure enough, she got her life back as new!

Since then, she goes to neighborhoods, communities and countries, sharing the joy of her miraculous healing from cancer. She takes on several occasions to share the message of Christ using her personal encounter and divine healing from God.

Recently, during one of her outings in Ottawa Canada, she addressed the residents there with the Gospel and her amazing testimony; leading some Jewish extremist to Christ.

Cecile introduced her new converts to a friendship circle where they interacted with fellow believers and shared their faith.

Wow, what a ripple effect of the healing power of God!

Stay with us for more accounts from Healing School Ambassadors like Cecile.

To learn more about the Healing School visit: www.enterthehealingschool.org . You can follow the Healing School superuser on the Kingschat app available on the apple iOS store and android google playstore. Get more stories on-the-go by downloading the Healing School mobile app.