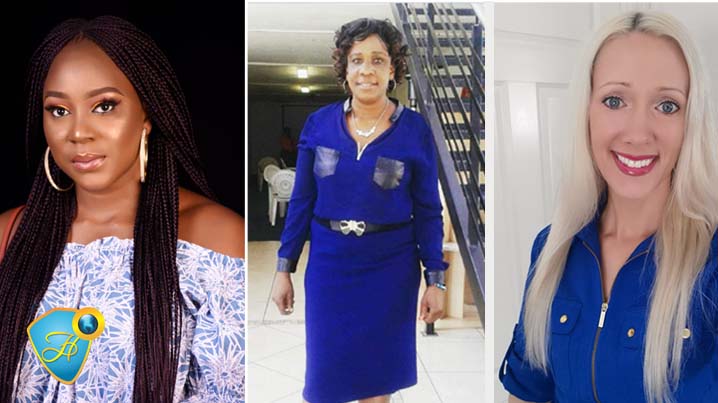 Lene Katrin Hirschi from Norway shares: "Every day, I look forward to receiving the 'Divine Health Confession' (DHC) of the Healing School. It has become the most important reference for my family's health and for many others whom I share it with on social media. The daily DHC has helped to position me as a blessing to my world. Always, people contacted me from different parts of the world with so much gratitude in their hearts to God, telling of the remarkable changes they have experienced in their endeavors just by following the confessions. This material is so liberating, and therefore it's my vision to share it. I'm immensely grateful to Pastor Chris and the Healing School for blessing me with this great gift and with the opportunity to empower people and free them from fear or any other disease, letting them live in absolute health and triumph each day."

"Wooow! Karen's healing testimony is so inspiring. Praise the Lord!" exclaimed Fadzai Karipache from India.
From South Africa, Prosper Ncube glorifies God, testifying that the Healing to the Nations magazine strengthened her faith: "I was faced with life-threatening challenges in my family. Daily, I confessed the Faith's Proclamations from the magazine, and I experienced awe-inspiring results of those infallible words of faith. Through the ongoing Spread Faith Campaign - a campaign to distribute the Healing to the Nations magazine in different languages of the world - I have been able to also reach more lives with the healing and restorative power of God. Hallelujah!"

Betty Idakpo from Nigeria shares: "I got healed of severe migraine headache which had been a concern recently. As I was listening and praying in one of the recent meetings with the man of God, Pastor Chris, the esteemed director of the Healing School, Pastor Deola Phillips, prayed for the sick and in that moment, she mentioned that migraine was gone! Immediately, I received the prophecy as mine, and all the ill-feeling stopped completely. Glory to God!" She remarked cheerfully.

To learn more about the Healing School or to be a part of the transformation in the lives of many around the world through the Healing School, please subscribe to our weekly newsletter.