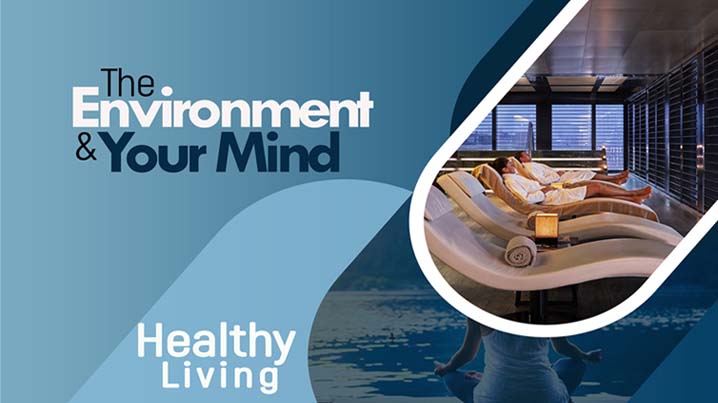 A clean and orderly environment is crucial to one's general wellbeing; even more crucial is a tidy and well-kept environment to our spiritual lives. The state of one's environment, to a great extent, influences the state of his mind, health, mood, and even the elements he attracts to himself. Hence, there's need to maintain a healthy environment! There's an adage that says, "Cleanliness is next to Godliness".

An unkempt environment has a way of impacting negatively on your coherence, coordination, and your life in general. It portrays you as being care-free, unwittingly cheap, and generally unserious in life. This can lead to a major turn-off for people around you; it can also ward off clients in business, leading to non-returns in business leads. Our God is a God of order and He created man in His likeness; this means man was created to live a life of order and maintain order - even in his environment.

An untidy, disordered environment makes it impossible for man to function and live in excellence, which is God's purpose for him. Unfortunately, some people are so used to an untidy environment, it's become completely normal to them. A good environment relieves stress, refreshes you, supports healthy thinking, and enables good decision making. It's also worthy of mention that demons responsible for infirmities thrive in an untidy, cluttered, filthy environment; little wonder the Bible, and the Lord Jesus Himself, refer to them as "unclean spirits" (Matthew 10:1).

The state of an environment affects the quality of air in any location; a clean, orderly space helps in the delivery of good, clean oxygen, which in turn promotes healthy living. An orderly and clean environment can be achieved and sustained by applying the following tips - which can be adopted at home, the office, shop or in public spaces:
Carry out regular sorting to unclog your space. All irrelevant and non-functional items/gadgets should be done away with, to create a clutter-free atmosphere. Put all items in their proper places. For offices and other business places, items should be well arranged, labeled, or shelved where applicable, for easy identification. Scattered items at home or the office can cause disarray and dissonance, even in your spirit.

Draw up a schedule for periodic cleaning of your immediate environment - and ensure you maintain its cleanliness. In the case of an office environment, assign specific functions to particular employees, and make it a routine. Set and maintain a standard for the upkeep of your home, office, or surroundings. Ensure you don't go below the benchmark. You may not necessarily be living in a mansion or have your business premises at the choicest location in town; it may be a cabin or a one-room apartment. What's important is for you to see to it that it's clean, orderly, and attractive regularly. A plus factor is a tidy environment will provide the needed atmosphere for your spirit to blossom and produce the right results with ease!