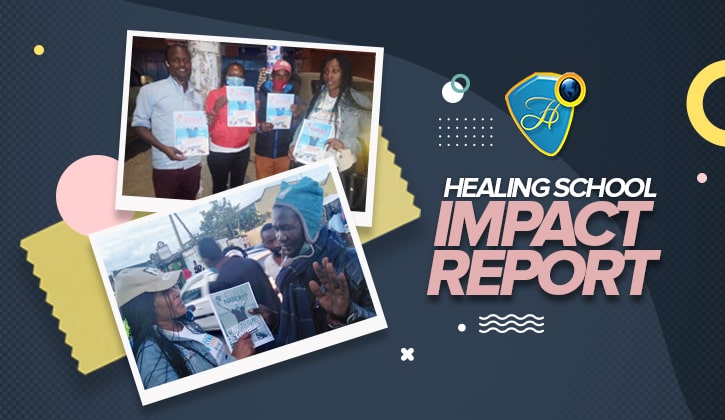 The Healing School Cyber Church is an online community for people around the world to enjoy rich times of fellowship, through exciting and engaging weekly services that are specially aimed at developing your faith in God's Word.
Members of the Healing School Cyber Church who have witnessed the love and power of God in their lives are conduits of the blessings of the Gospel which they received to their world, and have reached thousands of people via several programs and projects.

In Kenya, residents in Nairobi experienced a glorious time, filled with great excitement and fulfillment as a member of the Healing School Cyber Church, Lydia Soyaben, reached out with the Gospel of Christ. She organized the outreach to introduce many to the Loveworld message as encapsulated in the Healing to the Nations magazine. This awesome opportunity to impact the communities was a massive one, leading to the salvation of souls.

The people ministered to were receptive and were joyous about the teachings brought to them. Some testified that they had never heard the Gospel of Jesus Christ in such a manner. The high point of the day was a testimony of two people who had been involved in diabolic activities prior to this encounter. The Word of God struck their hearts and illuminated their minds, and they gave their hearts to Christ. Glory to God!

Lydia distributed the Healing to the Nations magazine to them all and she also shared briefly about the Healing School and its impact around the world. She prayed for the ones who needed healing in their bodies and the power of God cleansed them of their infirmities.

To be a part of the Healing School Cyber Church and to invite someone to join, visit www.enterthehealingschool.org/cyberchurch. Every Sunday by 10am (GMT+1).