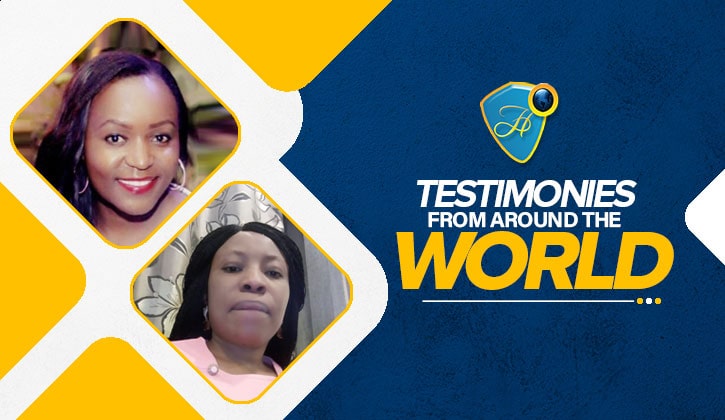 Hanifa from Kenya shares: "I battled with heartburn for a couple of months. I was on medications but I needed a total transformation. I was in church on a Sunday service when the Healing School testimony video was being aired. Immediately, I placed my hand on my tummy and declared that I was healed by the power of God, just as He healed the testifier in the video. As I prayed, I felt a gentle breeze go through my body. My entire body had chills all over, and immediately, I knew I was healed. In that moment, I paid no attention to any opposing feeling, I just received my healing and that was it. I thank God for this miracle!"

Chidinma George from India shares: "I sincerely appreciate the name of our Lord Jesus Christ for this awesome day. I'm also thankful to the man of God, Pastor Chris Oyakhilome, for the gift of the Healing School Prayer Network. Being a member of the platform has helped build my spiritual life and has also given me the immense privilege to be a blessing to the world through intercessory prayers for souls and God's people. I'm super excited about all that God is doing with my life."

Also from India, Lizete Cuna testifies: "I had terrible pain in my throat, and when I went to the hospital, some drugs were administered to alleviate the pain, but the condition never got better. On one of the days when I visited the hospital, I met the Healing School Prayer Network team. They shared the Word of God and prayed for people at the hospital. I went closer and took their details. Since then, I've been committed to praying like never before. The team also had prayers sessions on my behalf, declaring words concerning my health. Afterward, I received complete healing and the gift of the Holy Spirit. The pain left me. Glory to God! A week after, I went to the hospital for a checkup and the doctor didn't see anything abnormal. I thank God for my complete healing. Glory to God!"

To stay connected to the Healing School and to be a part of the miracles happening in the lives of many all around the world, please subscribe to our weekly newsletter.