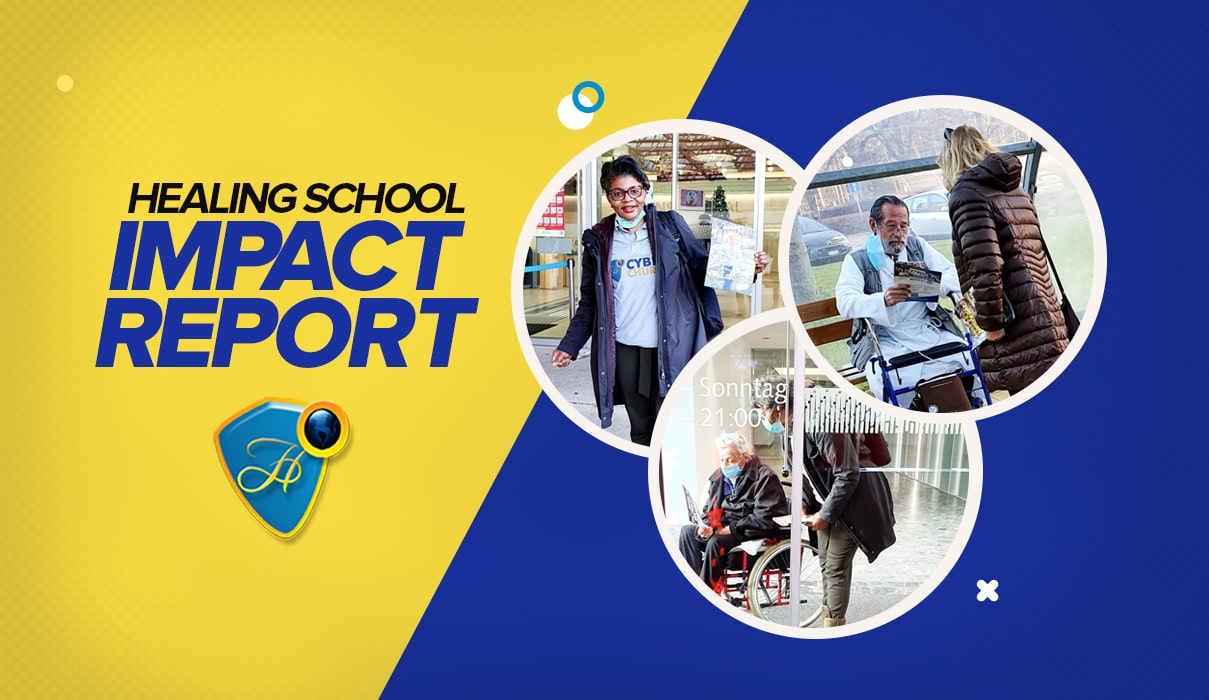 The influence and impact of the message of the man of God, Pastor Chris, has continued to grow and spread across nations and territories of the world through the Healing School outreaches and platforms, taking the healing atmosphere to every man's world. Hallelujah!

Taking the healing message to affect their community, a group from Switzerland, led by Florence Hoffmeyer, a member of the Healing School Cyber Church, put together an evangelistic outreach to hospitals with Healing to the Nations Magazine. They took with them several copies of the magazine to distribute to patients and health workers.

One after the other, the team met people with all kinds of sicknesses at the hospital and they took ample time to share God's Word with them, encouraging their minds to hold firm to the Word and to put their faith to work for a life of absolute health and wellness. The people ministered to were engulfed as they demonstrated their receptiveness with a bright countenance.
The high point of the day was the testimonies of several of them who received salvation as a result of the Word of God that ministered to their hearts and illuminated their minds. Glory to God!

Florence and her team distributed the Healing to the Nations Magazine to them all and she also shared briefly about the Healing School and its impact around the world. She prayed for the ones who needed healing in their bodies and the power of God cleansed them of their infirmities. To read more impact reports from the Healing School, please subscribe to our weekly newsletter.