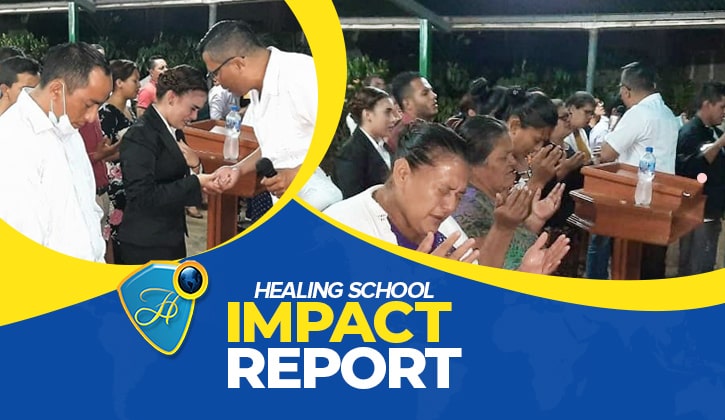 Romans 10:14 says, "How then shall they call on him in whom they have not believed? and how shall they believe in him of whom they have not heard? and how shall they hear without a preacher?" Pastor Nestor Aguilera, senior pastor, Prophetic Voice to the Nations Ministry and a member of Healing School Partnering Ministries, Nicaragua, carried went on a missions trip to Jinotepe in Nicargua, sharing the Gospel of our Lord Jesus Christ.

He was invited to teach on the theme 'A Healthy Leadership' in a strategic meeting with some ministry leaders. Sharing under the anointing of God's Spirit, Pastor Nestor expounded on some important leadership characteristics, sighting examples from the Scriptures. He also exhorted the participants on the significance of preparing for the coming of Christ and the importance serving the Lord.

The highlight of this spectacular missionary visit was the special healing and miracle service, where 15 people received a divine touch from God. Diverse healings were recorded at the program, all to the glory of God. Several also gave their hearts to Christ. In closing, Pastor Nestor says, "What an honor to serve our Lord Jesus Christ with Pastor Chris. His life and ministry has inspired so much boldness in me to preach the Gospel. Thank you Pastor Chris. I love you."

It was indeed a glorious time of divine visitation for the people of Jinotepe. Surely, the people will never be the same again. To read more inspiring updates from the Healing School Partnering Ministries, please subscribe to our weekly newsletter.