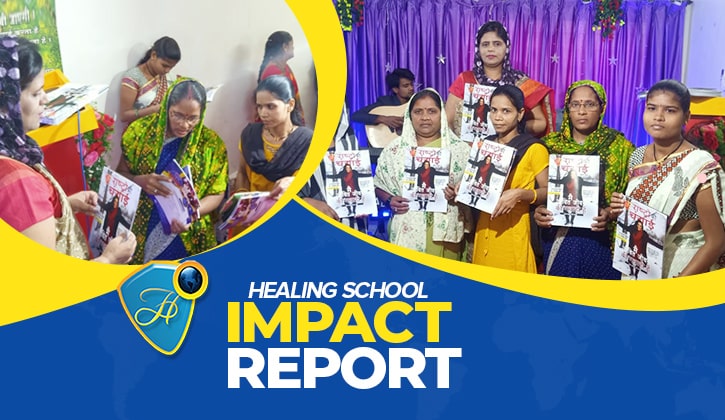 Healing School Partnering Ministries (HSPM) have a 24-hour drive for the furtherance of the Gospel of our Lord Jesus Christ in the nations of the world, depicting the unending impact of the inspiration received at the Healing School of the man of God, Pastor Chris.
Passionate for soul-winning, and the inspiration to spread the Gospel of Christ through the Spread Faith Campaign, Pastor Mary D'cruz of Light House Ministry, India, translated, printed and distributed the Healing to the Nations Magazine in Hindi to over 200 people, influencing their hearts with the God's Word.
Pastor Mary and her team met with all kinds of people and they took special time to share God's word with them, encouraging them to grasp the realities of the Word of God for their benefits and to put their faith to work for a life in absolute health and wellness. The beneficiaries from this outreach were deeply impacted by the teachings, as they demonstrated their receptiveness with a cheerful countenance. She ministered specially to all those who needed healing in their bodies and the power of God healed them all of all diseases.
Testimonies took place immediately, and several of them received salvation as a result of the Word of God that struck their hearts and illuminated their minds. Glory to God!
Attendees also received free copies of the Healing School Magazine. It was certainly a glorious meeting as everyone was inspired and blessed.
To read more impact reports from the Healing School, please subscribe to our weekly newsletter.