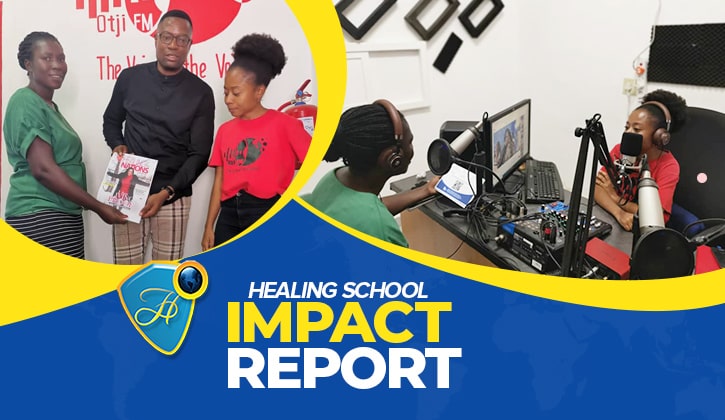 A member of the Healing School Ambassadors' Network made laudable impact by putting the Healing to the Nations Magazine on a radio station in Namibia, precisely on Otji FM. This radio station is listened to by all 14 regions in Namibia, and in different parts of the world via various social media platforms. This remarkable initiative led to several listeners hearing about the Healing to the Nations Magazine for the first time. The ambassador shared on the impact of the Healing School in the lives of millions all over the world. He also enlightened the audience on how to be a part of the upcoming programs of the Healing School. He shared excerpts from Healing to the Nations Magazine and also led them in the Faith's Proclamations contained therein. Several callers reached out on the radio station to tell of the blessing the show was to them. Some also shared their enthusiasm about sharing the Magazine with others in their sphere of contact.

In the closing moment of this impactful show, the ambassador spent time to pray for all those who desired healing in their bodies, declaring that the healing power of God touches their bodies, wherever they listened from. In that hour, God's power and presence went through every home, offices, with signs and wonders following.

The manager at the radio station expressed his heartfelt gratitude to the man of God, Pastor Chris, for influencing the nations of the world with the Word of God contained in the Healing to the Nations Magazine.

To read more inspiring updates from the Healing School, please subscribe to our weekly Newsletter.