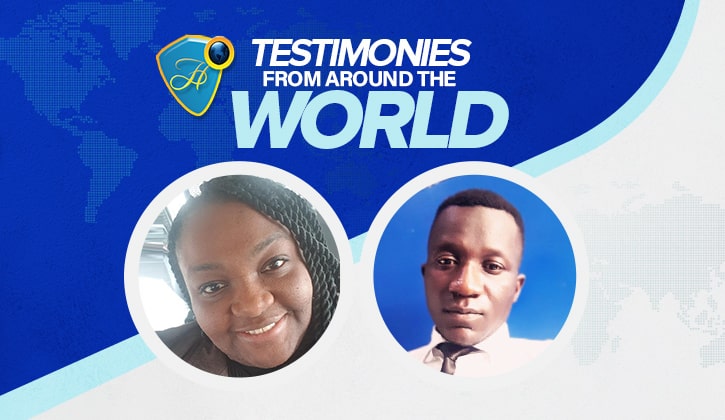 Through the Healing School platforms and programs, countless lives have been touched by the ministry of the man of God, Pastor Chris, and many have received healing miracles from different parts of the world. Also, many testimonies keep coming in from all around the world.

Reuben from Zambia: "I used to experience a lot of challenges especially praying in the morning before I joined the Healing Prayer School Network. I found it difficult to pray because I always felt something dragging me back to sleep until one of my brothers invited me to join the Prayer Network. During the prayer time, I felt something leave me as the power of God entered me, and I began to pray and speak in tongues uncontrollably. Ever since I joined this amazing platform, God has transformed every area of my life. Before, I wake up feeling drained and frustrated with anxiety and spiritual attacks in the morning. But all I feel now is joy in my heart."

Josephine Amponsah from Netherlands: "I was suffering from severe back pain. Sitting or lying down was often difficult. Every move I made was discomforting because of the excruciating pain I felt. On the very first day during the March Healing Streams Live Healing Services, as Pastor Chris prayed, I received it, and I just knew that something had changed in my body. Later that evening, I tried moving my back and I noticed that the pain had subsided. My healing was instant and it's been permanent ever since. Glory! Thank you so much, Pastor Chris, my life is transformed!

The March Healing Streams Live Healing Services with Pastor Chris was indeed a beautiful time of wonderful miracles and remarkable testimonies in the lives of participants worldwide, and the Healing School Prayer Network continues to be a channel of blessings to the peoples and nations of the world. Glory!
To join the Healing School Prayer Network, and to be a part of the upcoming Healing Streams Live Healing Services with Pastor Chris, please subscribe to our weekly newsletter.