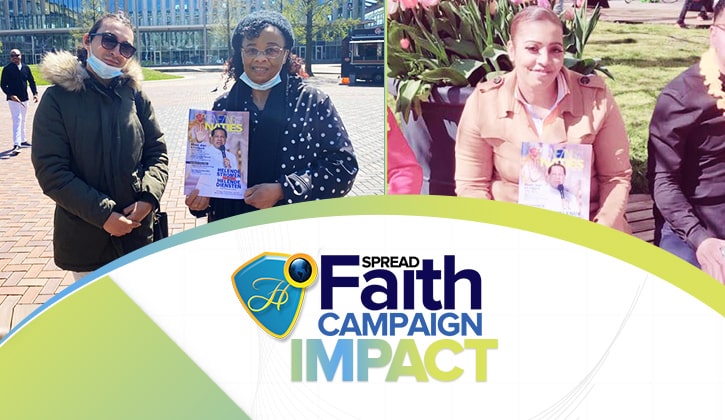 The Healing to the Nations Magazine contains spirit-lifting content, which has set the lives of millions around the world on a course of unending health, peace, and joy. It is replete with the information needed today, especially in the face of so much fear and negativity around the world.

Infused with the desire to evangelize to the people and bring to them the knowledge of the transformative life in Christ, members of the Healing School Prayer Network were engaging in their mission to spread faith and love. The team led by Deaconess Jasmine Domacasse stormed the streets of Amsterdam South East and Rotterdam sharing the goodness contained in the Healing to the Nations magazine to all and sundry.
The glorious message of Christ which they preached with so much enthusiasm was received with great joy and excitement. Many souls came to Christ through this outreach. There was an outpouring of joy in Heaven as each soul won would continue growing in the Word and glory of God. So much was achieved in one day. Hallelujah!
The nations of the world are truly blessed with such a life-changing material as the Healing to the Nations Magazine.
You too can share the love of Christ with the people in your sphere of influence by signing up for the Spread Faith Campaign to distribute free copies of the Healing to the Nations Magazine to more people around the world, please visit
www.enterthehealingschool.org/spreadfaith to start a virtual distribution.