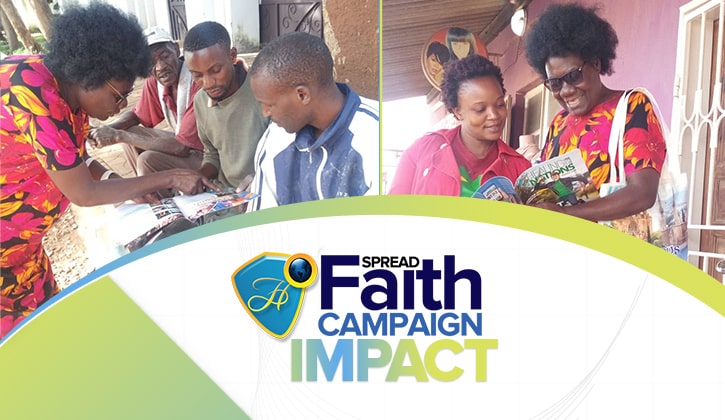 The influence and impact of the Healing School is ever-growing and spreading across more nations and territories of the world through the Spread Faith Campaign outreaches and taking the healing power of God and His saving grace to every man's world. Hallelujah!

Taking the healing message to affect her community, a Healing School ambassador from Zambia, Emily Sinazongwe, put together an evangelistic outreach with the Healing to the Nations Magazine. She took with her several copies of the Magazine to distribute with the people, sharing insightful excerpts from it to inspire those she came in contact with.

Excitedly, Emily met people from all walks of life, impacting them with the message of the man of God, Pastor Chris Oyakhilome, through the Healing School testimonies and the Healing to the Nations Magazine. The people enthusiastically received every aspect of the outreach with much excitement and expectation. Furthermore, she gifted the people with free copies of the Healing to the Nations Magazine. The result was several testimonies of salvation, inspiration, and awareness of the healing ministry of Pastor Chris. The Word of God is growing mightily in Zambia and is sure to prevail! Praise God!

To read more impact reports from the Healing School, please subscribe to our weekly newsletter.