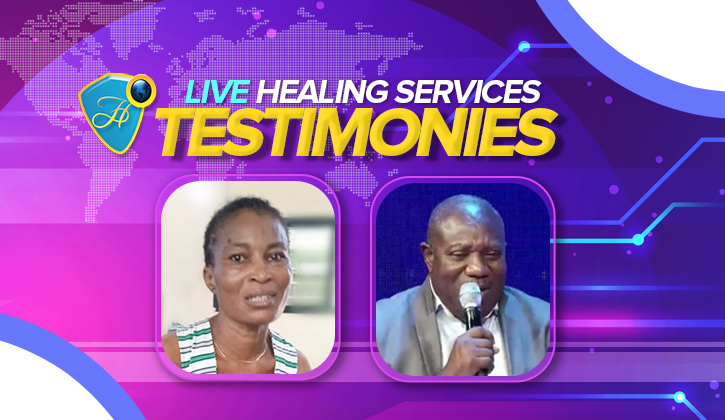 The July Healing Streams Live Healing Services with Pastor Chris was a season of divine turnaround. For billions of participants worldwide, the 3-day online phenomenon entailed the demonstration of the love of God poured out to many through extraordinary miracles, unprecedented testimonies, and peculiar changes.

Each service featured faith-lifting segments, expressing the glory of God across the globe. As a result, the hearts of the global congregation were turned to God for their most-desired miracles. In the crowning moments for each day, the man of God, Pastor Chris, ministered the Word in the power and fullness of the Holy Ghost. As he pronounced healing everywhere, declared many free from infirmities, and uttered profound words of blessings, testimonies of restoration and transformation were poured in from where people connected.

8-year-old Joshua Kalungi from Uganda was injured on his leg due to a knife accident. The incident caused a deep and painful cut on his leg, making movements difficult. During the service, as Pastor Chris ministered, Joshua received his healing instantly. With speedy recovery following, everything is back normal. He testifies.

Tunde Duze from Nigeria suffered from spinal cord compression for 26 years. He underwent a surgery to correct this condition. However, nine years down the line, he had a fall and had to go through another surgery. He experienced a divine encounter in a vision where he saw Pastor Chris declare him healed. Shortly after this, Tunde heard about the glorious Live Healing Services and participated. During the program, as the man of God prayed for the sick, Tunde received a touch from God, and his miracle became complete and perfected! That was the end of his predicament. No more spinal cord compression! Now, he walks and sits properly; uses his hands without difficulty, and does all that he couldn't do before. Praise God!

Another astounding testimony is the story of a woman who had partial paralysis. Bed-ridden and in so much pain, she was weak and could hardly move. Right on her hospital bed participating in the Live Healing Services, her faith leaped for her miracle and she stood for the first time in a while thanking God for her miracle. Her healing was instant and she is completely restored! Glory to God!

The Healing Streams are yet flowing all over the world. Connect to a life-changing experience and witness more inspiring testimonies as you watch Healing Streams TV via www.healingstreams.tv  or the Healing School Mobile App every Friday, Saturday, and Sunday by 4:00 pm (GMT+1).