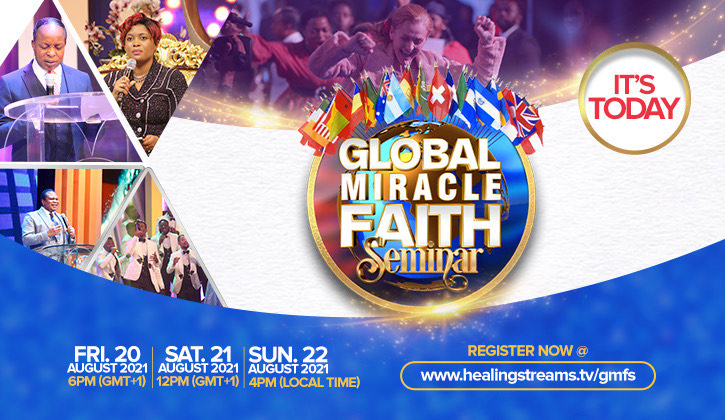 Divine health is the birthright of every Christian! This revelation and many more are what you would learn at the Global Miracle Faith Seminar. It's a program where countless lives around the world gather for a powerful time with the Word, beautiful moments of worship, and inspiring testimonies of triumph from many who have been impacted by the programs of the Healing School.

At the May edition of the Global Miracle Faith Seminar, astounding testimonies and victory reports were shared by participants who experienced diverse miracles as a result of their encounter with the healing power of God at various programs of the Healing School. They also shared about the supernatural growth and advancement experienced in their lives and endeavors since their divine encounter.

One of the testimonies was that of Bridget from Canada: "My 14-year-old daughter, Rachel, and I received our healing. My daughter had insomnia but now, all of that is gone. I had lower back pain, but I don't feel the pain anymore. I can bend down effortlessly and I don't need to wear braces anymore. God is good!"

Also, James from Liberia says, "I was healed of stomach pain and mental illness. I am so grateful to Jesus Christ for His miraculous power." Glory! This edition of the Global Miracle Faith Seminar is yet another opportunity for many to refresh insights for their health and all other areas of life. It's that time to obtain healing; it's a time to experience the beauty and love of God in a numinous atmosphere of faith.

Get ready to receive a special blessing from God today, August 20 by 6 PM (GMT+1) and on Saturday, August 21 by 12 PM (GMT+1).

Confirm your attendance for the program now @ www.healingstreams.tv/gmfs.

Stay tuned to this website for more updates on the Global Miracle Faith Seminar.