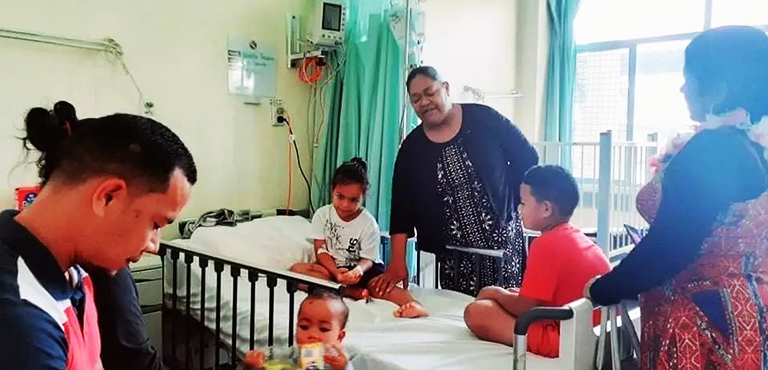 A SPECIAL HEALING OUTREACH TO A HOSPITAL IN TONGA The Healing School, through its networks, continues to flood the nations with the light of the glorious Gospel of Jesus Christ – causing countless lives to experience waves of blessings, divine healing, and salvation across the globe. One of such is a visit of members of the Healing School Prayer Network in Tonga to a hospital in their city, where they organized a special healing outreach, dispensing eternal verities to the sick and other health workers.

https://www.enterthehealingschool.org/images/specialhealing1.jpg

Inspired by the Holy Spirit, the formidable team led by Cinda Tuakalau, extended the message of love, healing, and salvation to all, distributing free copies of the faith-filled resource – Healing to the Nations Magazine. As they shared excerpts from the magazine to inspire the patients, hope was restored and some of them began demonstrating their faith in the words shared, with beautiful countenances.

https://www.enterthehealingschool.org/images/specialhealing3.jpg

This visit seeded the hospital with the healing power of God. Many received the Word of God in their hearts and infilling of the Holy Spirit and special healing touch for their bodies. Some beneficiaries of this mission's trip expressed their sincere gratitude for a most impactful time of their lives. It was indeed a wonderful experience for everyone who gave the team the opportunity to share insights with them.