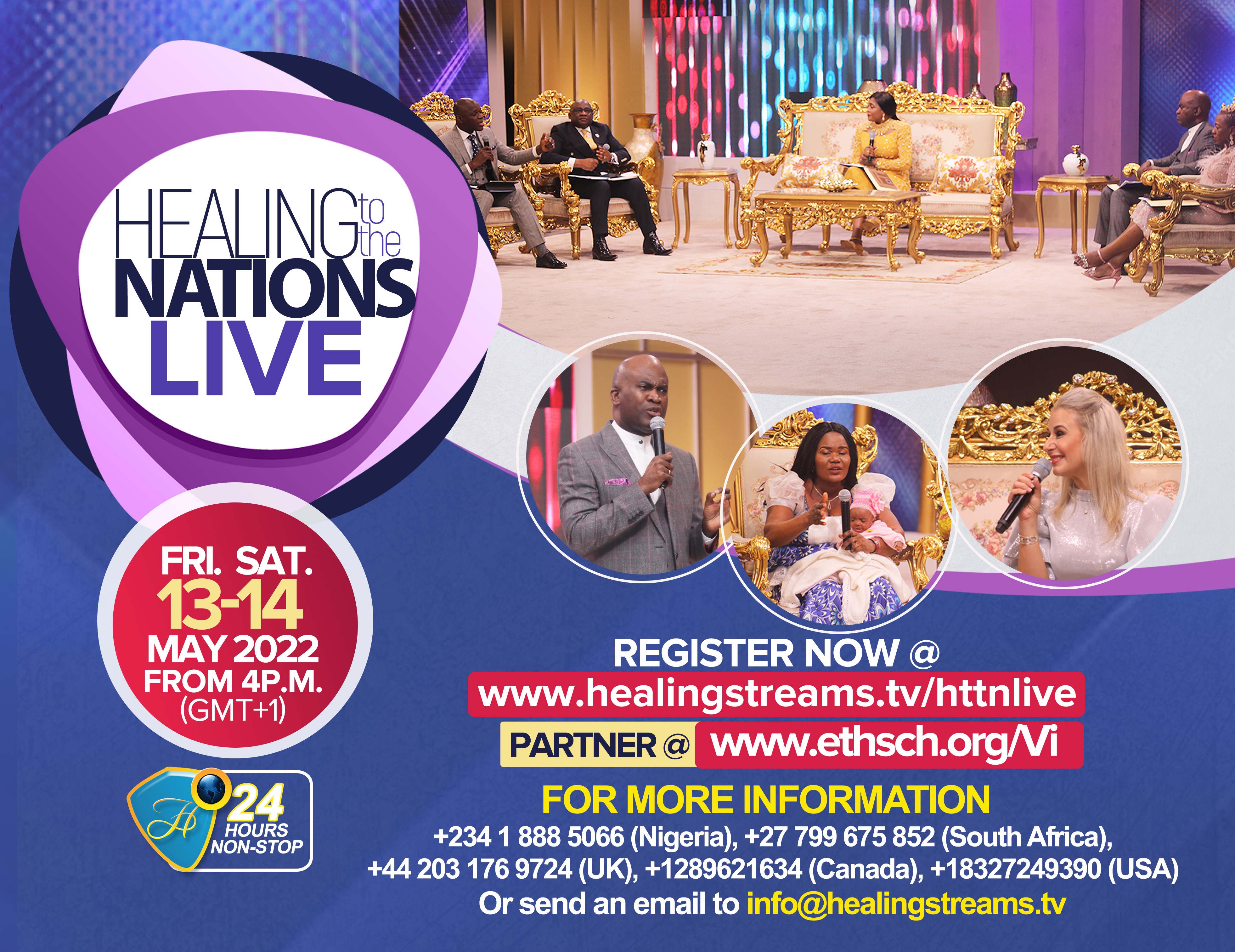 Get ready for a time of fellowship, empowerment, and promotion at the upcoming Healing to the Nations Live. This program is designed to inspire our global audience with countless testimonies of the impact of the Healing to the Nations Mandate in every nation. It's also a unique opportunity to be involved in spreading the knowledge of God's glory all over the earth.

Holding on Friday May 13 to Saturday May 14, 2022, this edition will be streamed live to a global audience via Healing Streams TV, the Healing School Mobile App, and other social media platforms. 

As did the previous edition in January, this edition promises to be an amazing opportunity to gain insights into new opportunities for the furtherance of the Gospel through the mandate to take healing to the nations. 

As we celebrate the revolutionary impact of the healing ministry of the man of God, Pastor Chris, through this program, there will be an impartation of grace for more exploits. Don't be left out.

Join us this weekend to receive counsel and be guided by the wisdom of God for a continuous life of ever-increasing grace, as you take on new frontiers in new dimensions of impact with the Gospel of Christ all over the earth.

To participate, log in to www.healingstreams.tv/httnlive or the Healing School Mobile App from 4 p.m. (GMT+1) on Friday 13 through Saturday 14, May 2022. You can also invite someone to be a part of this glorious program. See you there! Stay tuned to this website for more exclusive news updates.