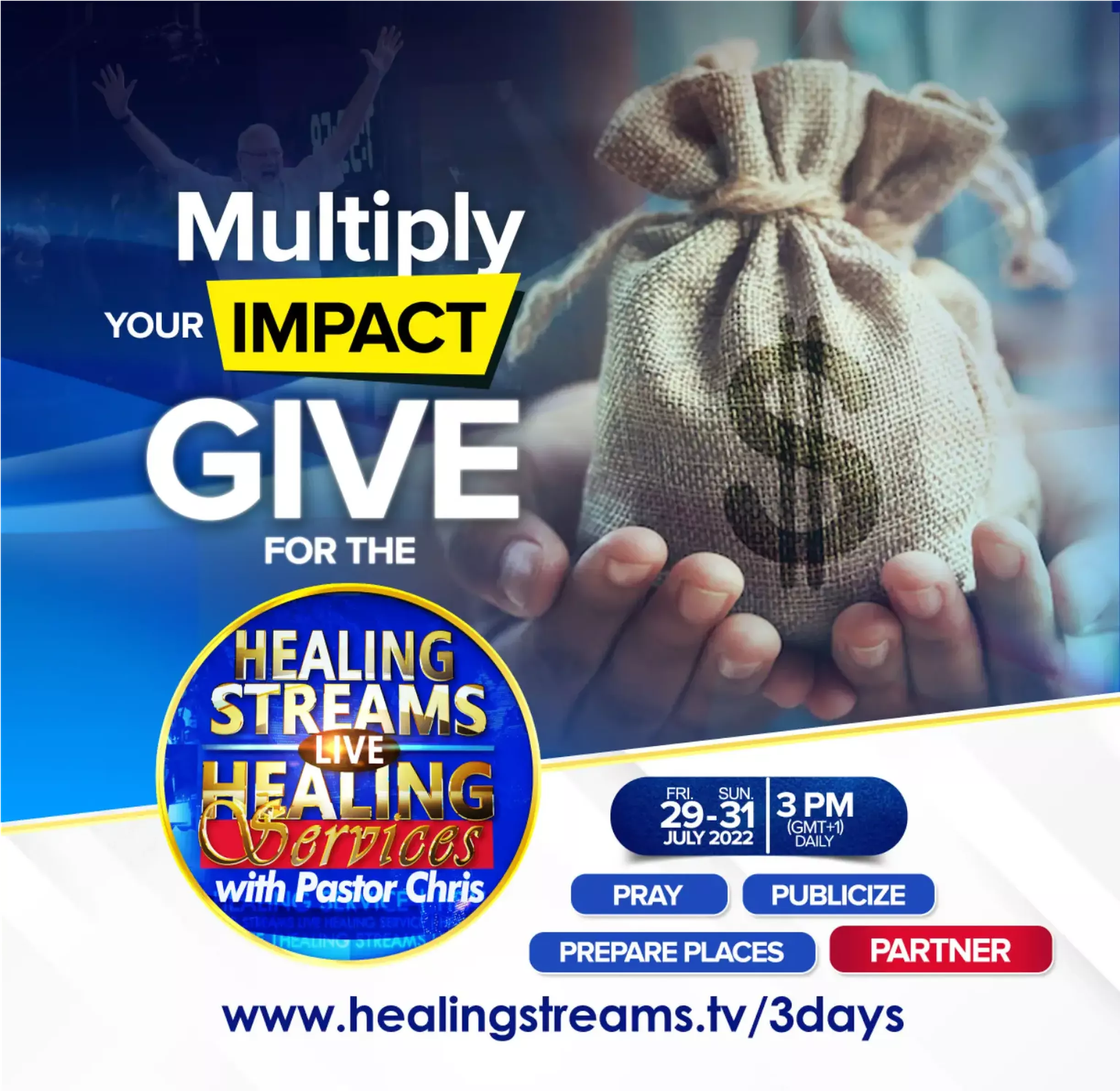 For three days, from the 29th to 31st of July, the world will be enveloped in an overflow of the supernatural at the Healing Streams Live Healing Services. Streaming live from 3 p.m. (GMT+1) via Healing Streams TV website, the Healing School mobile app, and Loveworld Networks. This epochal event will reach a vast global audience in diverse locations of the world.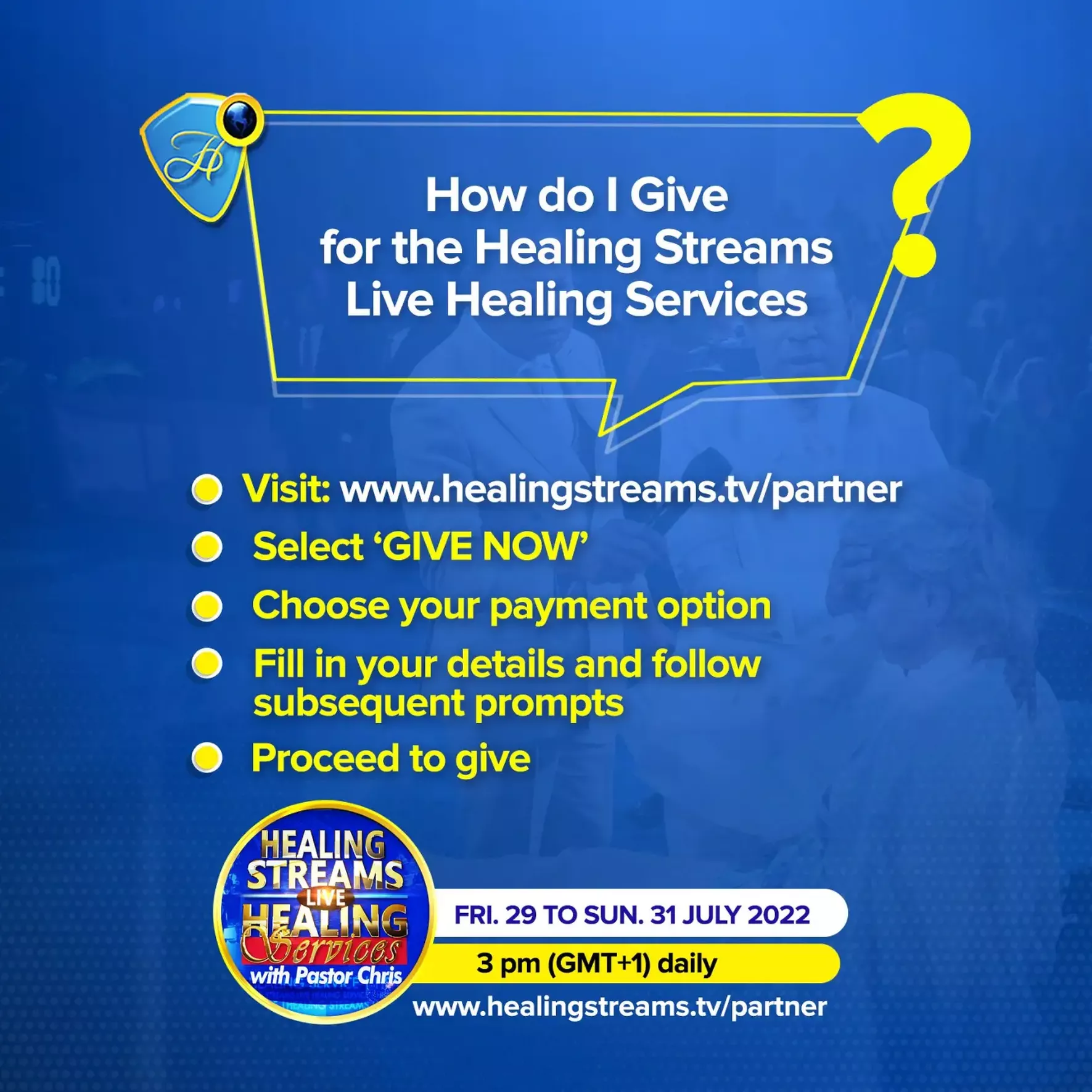 Bring healing to your world through this program @ www.healingstreams.tv/partner

Healing Streams Live Healing Services is a healing and miracle crusade. Many all over the world, both young and old, have been touched by the power of God through ministrations of the Holy Spirit, and several have amazing healing testimonies that bear witness to God's loving-kindness and unending compassion for all men.

Like never before, the Healing Streams has birthed a platform for people all over the world to take healing to the nations, fulfilling their purpose in Christ by demonstrating God's love to the people who are sick and hurting. As an act of faith, many partner with the Healing Streams, joining forces with the man of God, Pastor Chris, knowing that this is a divine mandate. Every edition of the Healing Streams Live Healing Services is an opportunity to give.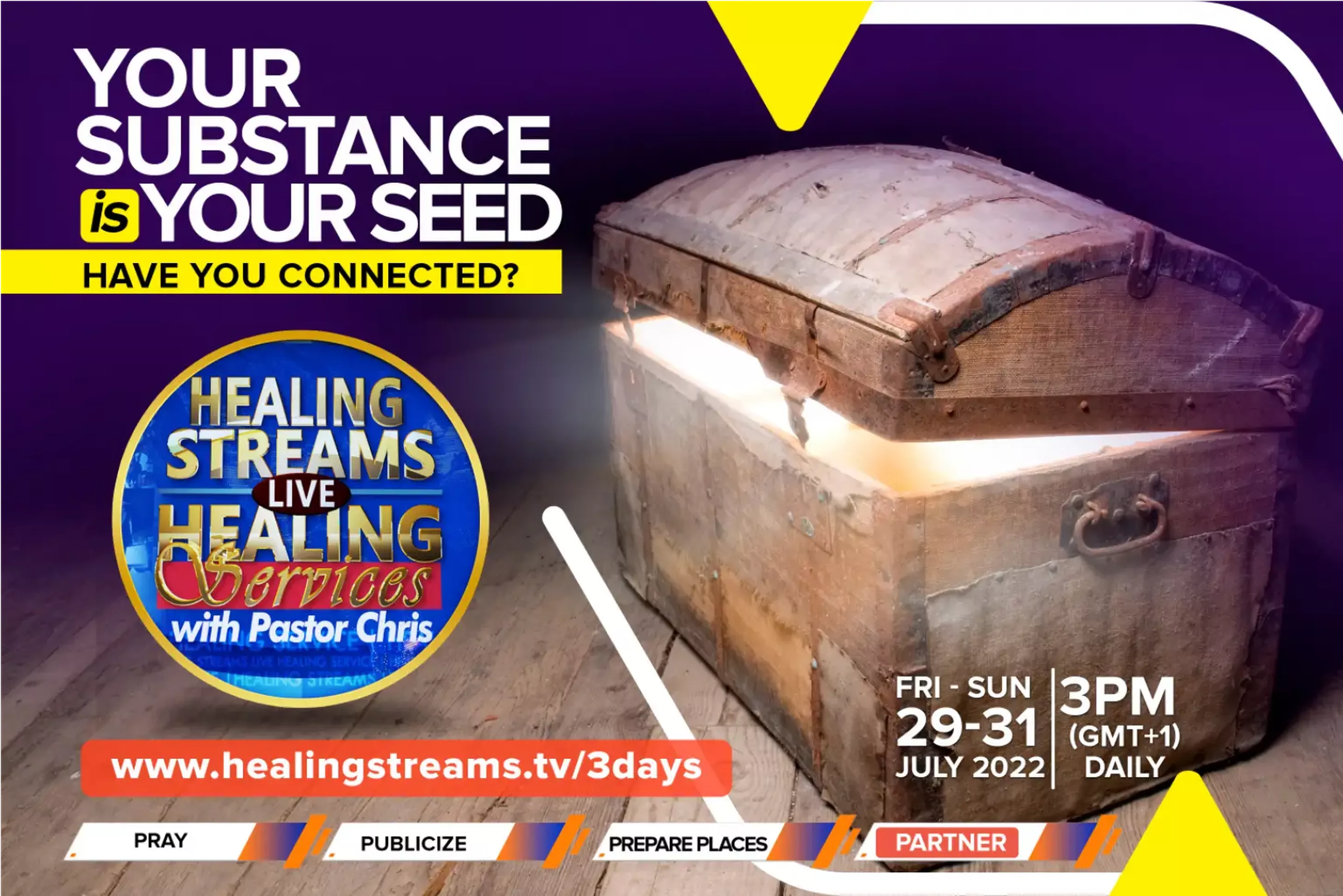 Narrating her miraculous testimony of partnership with the Healing Streams, Patience from United Arab Emirates says, "Over the years I have come to know that I am a beneficiary of the blessing that comes with being a partner with the Healing School. When my second child was born, the doctor came to show me the baby and her right leg was overlapping the stomach. At any attempt to straighten the leg, she would cry due to the pain. The sight was not pleasant, but my faith was undeterred. My husband and I decided that we were going to sow a special seed, and we did. While participating in the healing service, Pastor Chris asked us to lay hands where we required healing. We acted in faith, and our daughter received her healing. Today her leg is normal and perfect. All Glory to God!"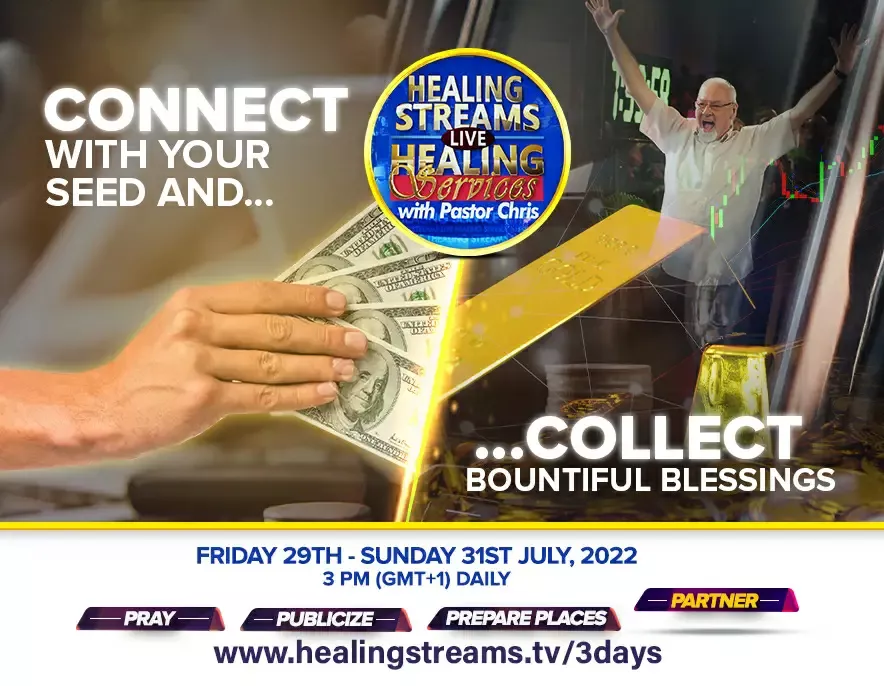 To give today for the upcoming Healing Streams Live Healing Services, simply follow the steps below:

Step 1 – Visit: www.healingstreams.tv/partner Step 2 – Select 'GIVE NOW' Step 3 – Choose your payment option Step 4 – Fill in your details and follow subsequent prompts Step 5 – Proceed to give

Get ready to experience an impartation of great grace and increase as we count up to a most remarkable Healing Streams Live Healing Services with Pastor Chris. Also extend your participation to others by inviting and registering them @ www.healingstreams.tv/3days