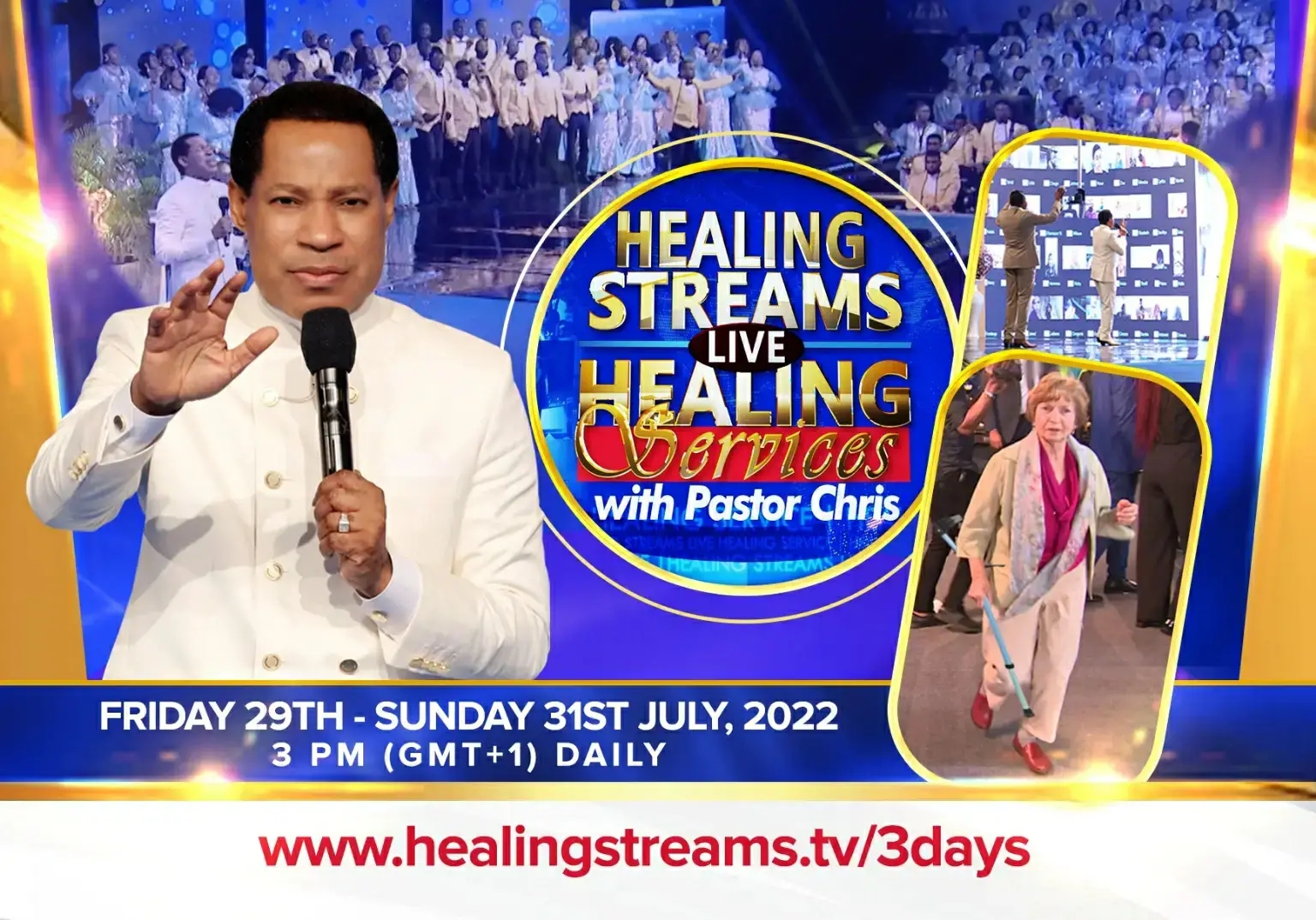 The Healing Streams Live Healing Services with Pastor Chris is a special online program designed by the Holy Spirit to bring divine healing to the sick and transformation of lives in countless ways. The next edition of this extraordinary program takes place this July, from the 29th to the 31st. Scheduled to commence at 3 p.m. (GMT+1) daily, it will be broadcast live on Healing Streams TV (www.healingstreams.tv), the Healing School mobile app, and on Loveworld Networks.

Visit: www.healingstreams.tv/3days to confirm your participation.

Billions of people all over the world await the upcoming Live Healing Services with heightened expectations as they look forward to what has become the largest healing crusade on the globe.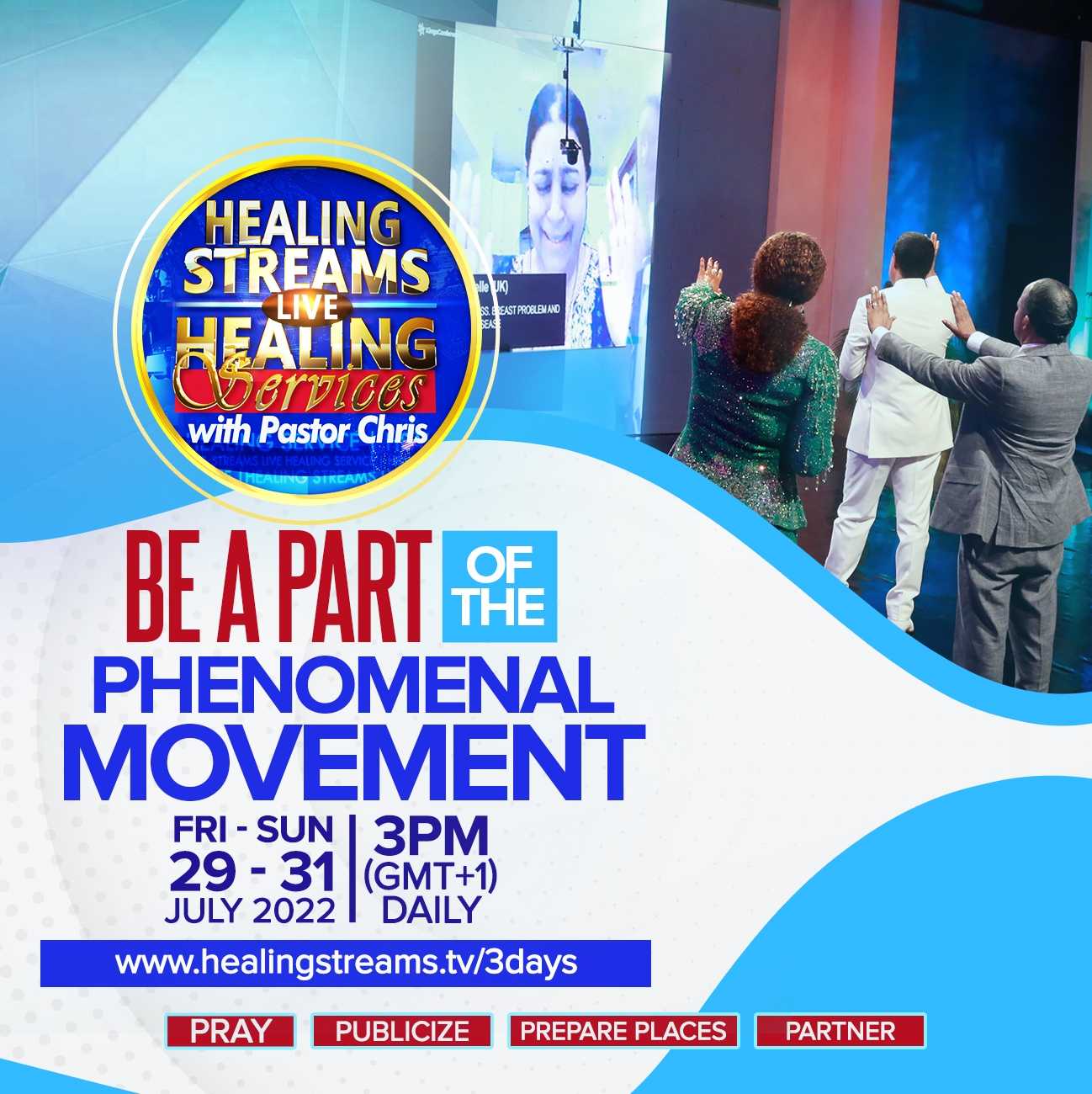 "I am excited about the Live Healing Services because many will receive healing and salvation. There is a miracle for everyone. So, I am going to invite my friends, family, and colleagues to be a part of it. In preparation, I'm praying, hosting healing centers, publicizing, and giving towards the program. I thank Pastor Chris Oyakhilome for taking healing to the nations and for doing everything Jesus would have done if He was here on earth. I love you dearly. God bless you, Sir," shares Mary from the United Kingdom.

In Senegal, Paul who was healed of severe lower back pain in the March edition of the Live Healing Services says, "I'm expecting the July edition to bring showers of miracles to billions around the world. I encourage everyone to participate because miracles do exist."

Pastor Sonia from the United States of America is also ready for the Live Healing Services. She encourages everyone to get prepared to receive a miracle: "We know for sure that God is ready to heal you. It doesn't matter what you are going through right now. Just get yourself prepared. I was healed during one of the healing services. God healed me and He wants to do the same with you. You have to be a part of it."

It's just a few days to the July Healing Streams Live Healing Services! What are your expectations? Be rightly positioned for all that is in store for you at this life-changing event. It is a season of phenomenal miracles with blessings uniquely packaged for you. Get ready!

Stay connected to this website for more updates.