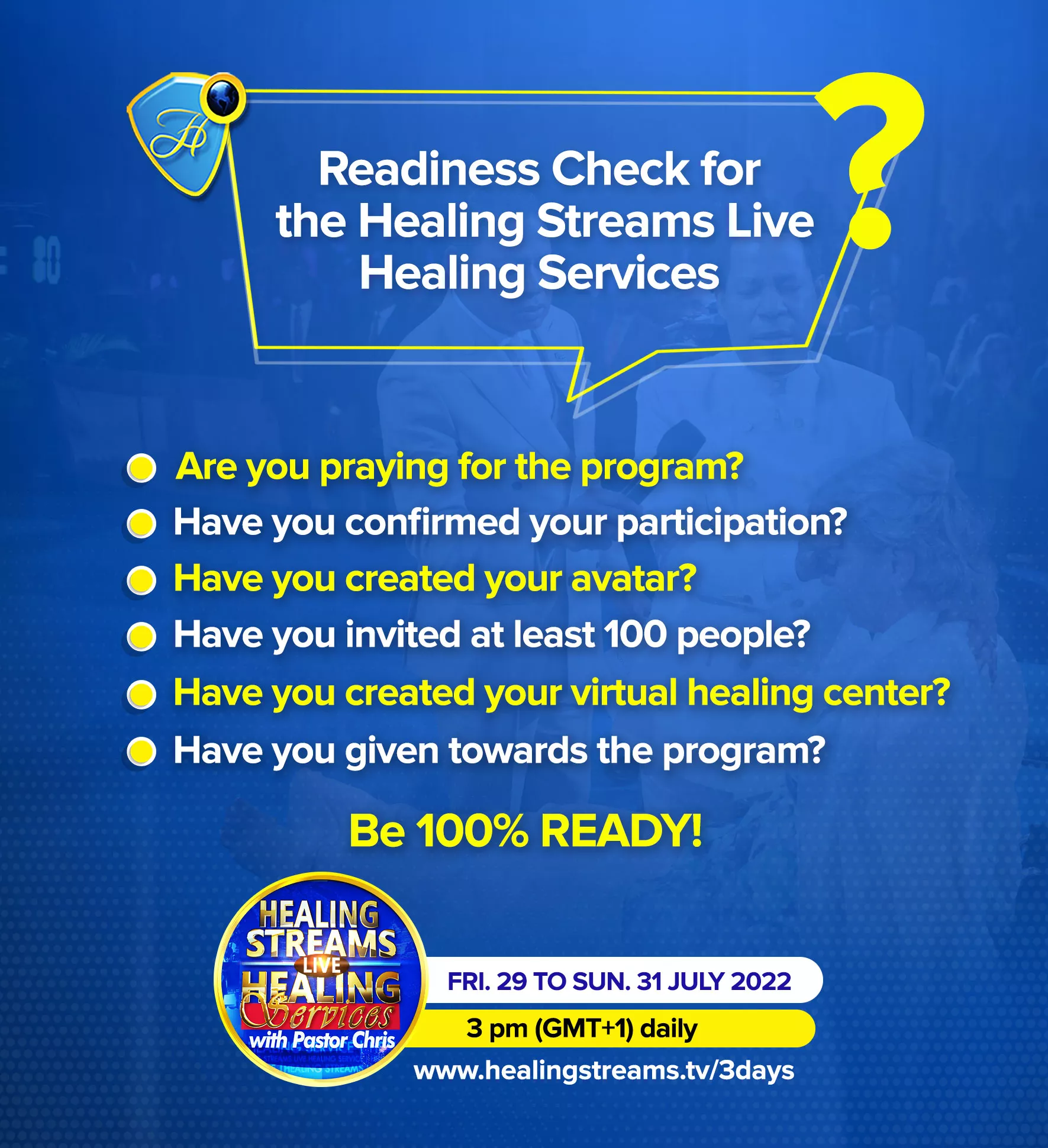 How ready are you? It's been many days of exciting preparation for the July Healing Streams Live Healing Services with Pastor Chris. This epochal healing crusade is set to hit the world beginning this Friday, July 29, 2022. This is a weekend like never before. Get ready for a flow of healing streams to every county, city, town, country, and continent.

To participate, visit: www.healingstreams.tv/3days

Non-stop prayers are being held online and on-site in preparation for the divine visitation. Several spaces including homes, hospitals, schools, parks, outlets, stadiums, as well as virtual platforms, have also been prepared as healing centers to host this momentous healing program worldwide.

Have you checked your readiness? Tick the following to be super sure: Are you praying for the program? Have you confirmed your participation? Have you created your avatar? Have you invited at least 100 people? Have you created your virtual healing center? Have you given towards the program?

Simple visit: www.healingstreams.tv/3days to take action!

Come this Friday, July 29th – Sunday, July 31st, 2022, God's healing power will saturate the earth for an outburst of miracles, healings, and blessings all over the world. Join us for a time of glorious impact with a spectacular display of the supernatural.

Don't be left out. Be 100% ready!

Stay connected to this website for more updates.