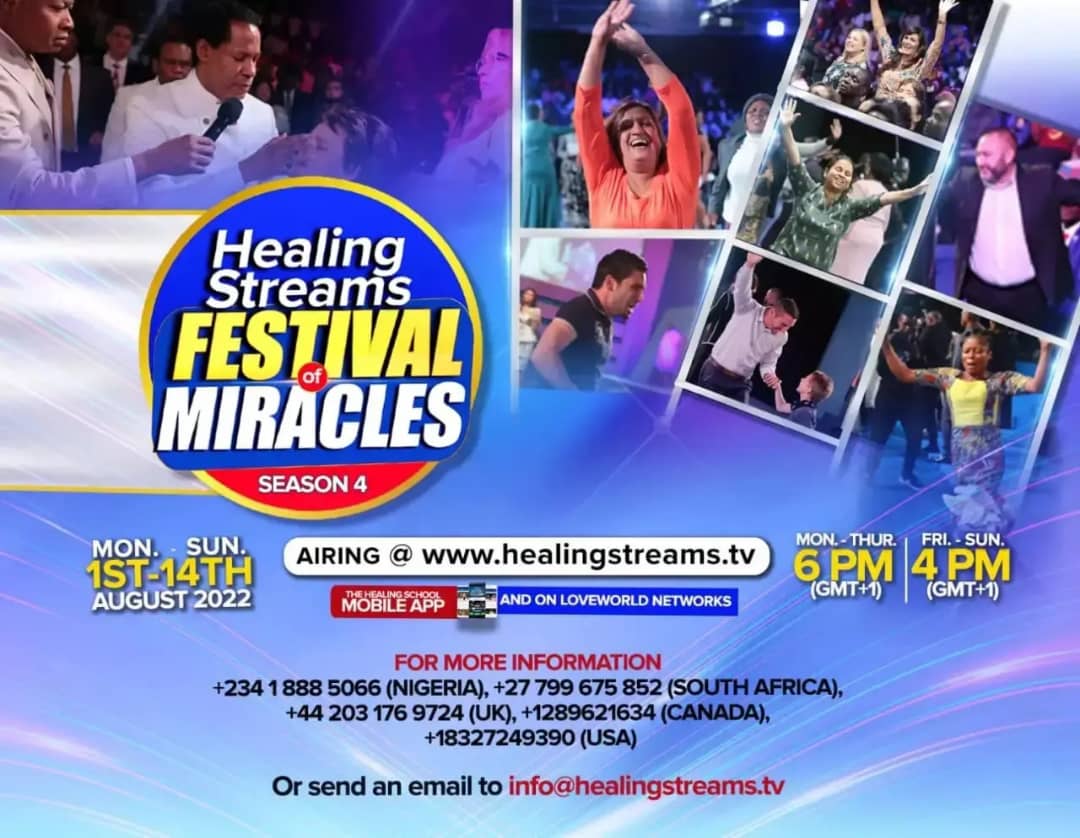 Festival of Miracles is a spectacular celebration of the abundant blessings, testimonies, and miracles recorded during the July 2022 Healing Streams Live Healing Services with Pastor Chris.
The program already commenced on August 1, 2022, and will continue till Sunday, August 14, 2022. To be broadcast live on www.healingstreams.tv. Watch on Mondays and Thursdays at 6 p.m. (GMT+1) and on Fridays and Sundays at 4 p.m. (GMT+1).
Since the beginning of the program, there have been special features with ministers of the Gospel from different parts of the world calling in to share victory reports of countless healing testimonies and miracles experienced in their congregations during the recently concluded Live Healing Services.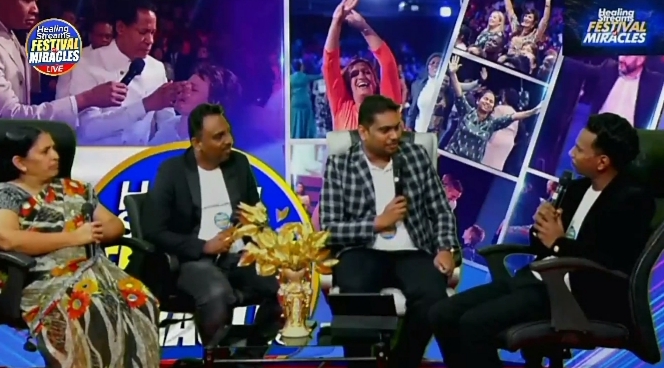 From India, Pastor Ashish Kalokhe, along with other ministers and a testifier from Trinity Global Foundation Ministry were on set to share personal experiences and testimonies from the Live Healing Streams. In his opening remarks, Pastor Ashish testified of his members organizing over 250 healing centers in their city, as well as 81 language translations of the program in Asia. Also, the testifier shared her story of how she had suffered from vertigo for two years, stating that the illness required someone to be at her side constantly since it occasionally caused her to lose consciousness. She received her healing after taking part in the Live Healing Services. What she previously couldn't do, she can now do.
This program will usher every participant into seasons of great grace and glory.
Remember to participate at the times stated above. To participate, log in to www.healingstreams.tv and tell everyone in your circle of influence to do the same. Keep an eye on this space for additional news updates. God bless you.