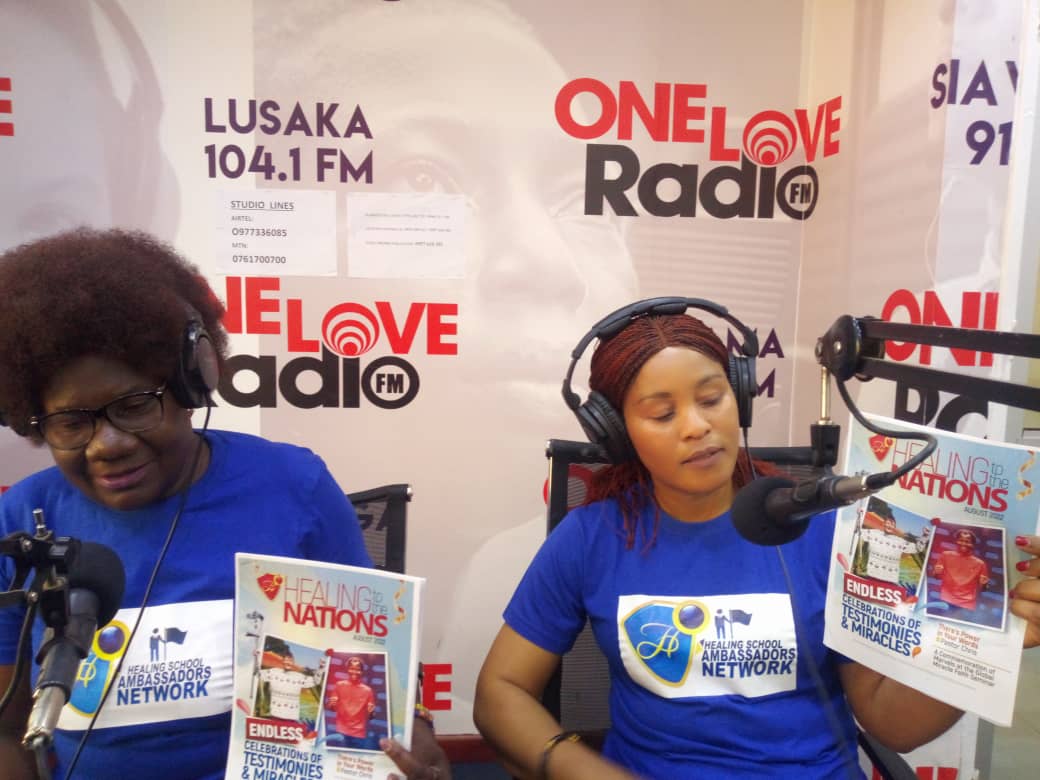 The Healing School Ambassadors are a network of people whose lives have been transformed in countless ways, having come in contact with the Healing School of the man of God, Pastor Chris. These people encountered the healing power of God at the Healing School and are changed forever. Following this, they go on to affect others with the same message of faith, hope, and love.

Emily has made a remarkable impact all across the nation of Zambia through various outreaches and many have come to the knowledge of God's healing and saving power through her. Visit:
www.healingstreams.tv/spreadfaith to host a healing outreach today.
Recently, Emily visited One Love Radio 104.1FM - a radio station in Lusaka, which reaches thousands of people in Zambia. There, she spread the Gospel, using the August edition of the Healing to the Nations Magazine.
She shared awesome healing testimonies with the listeners and spoke on the impact of Healing Streams around the world. Emily distributed several copies of the Healing to the Nations Magazine to the staff at the radio station. She also led a session of prayer, directing the power of God to several homes.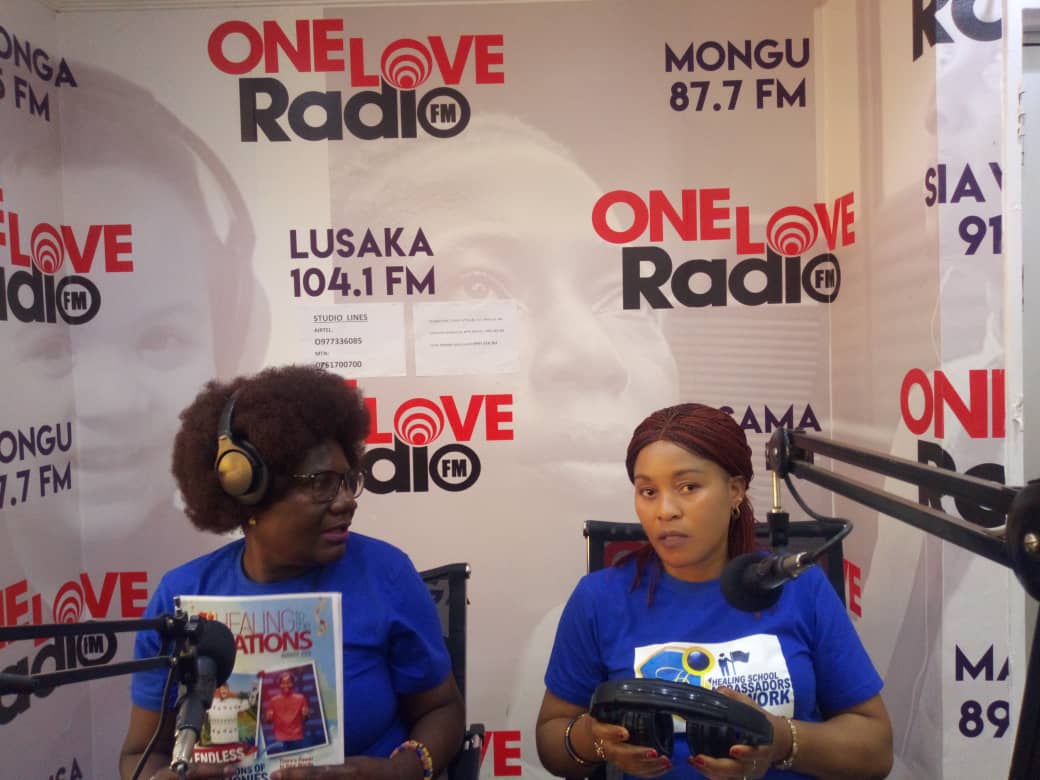 Some callers who participated in the show testified that it was truly a time of blessings. The Church of Christ is marching on, and the Gospel of Christ will continue to expand in the nation of Zambia.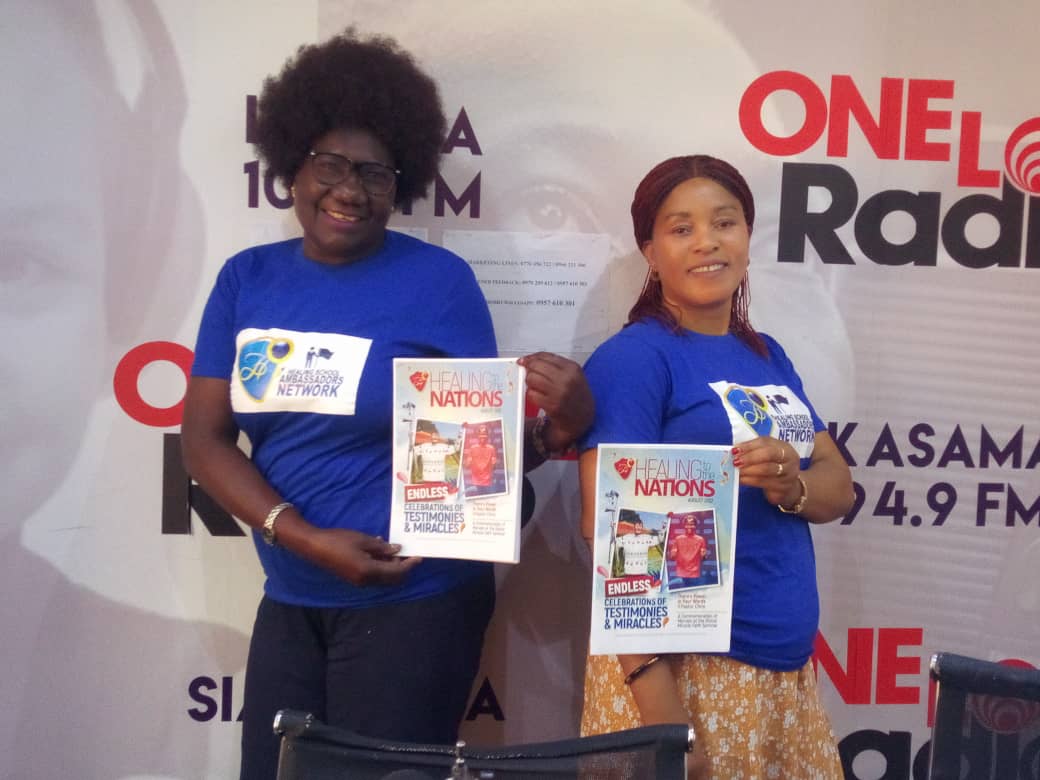 Join the movement today. By hosting healing outreaches with the Healing to the Nations Magazine, you are taking God's divine message to the sick and establishing the Kingdom of God in the hearts of billions across the world. Simply visit:
www.healingstreams.tv/spreadfaith to get started.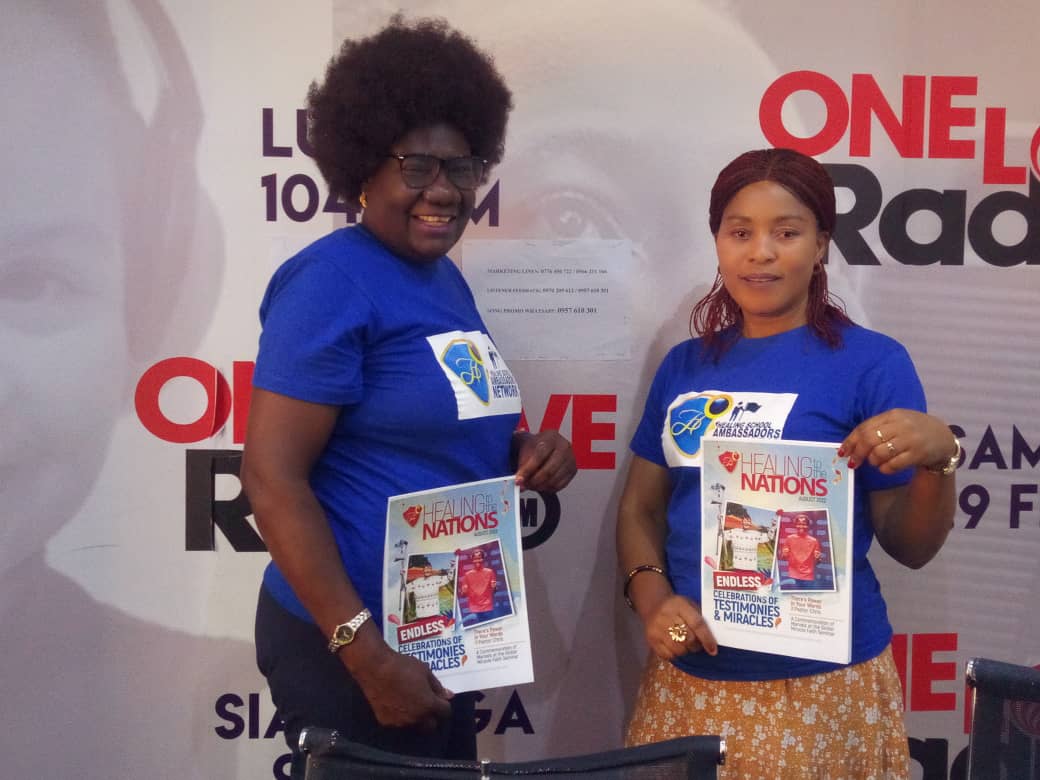 Stay connected to this website for more updates from the Healing School.