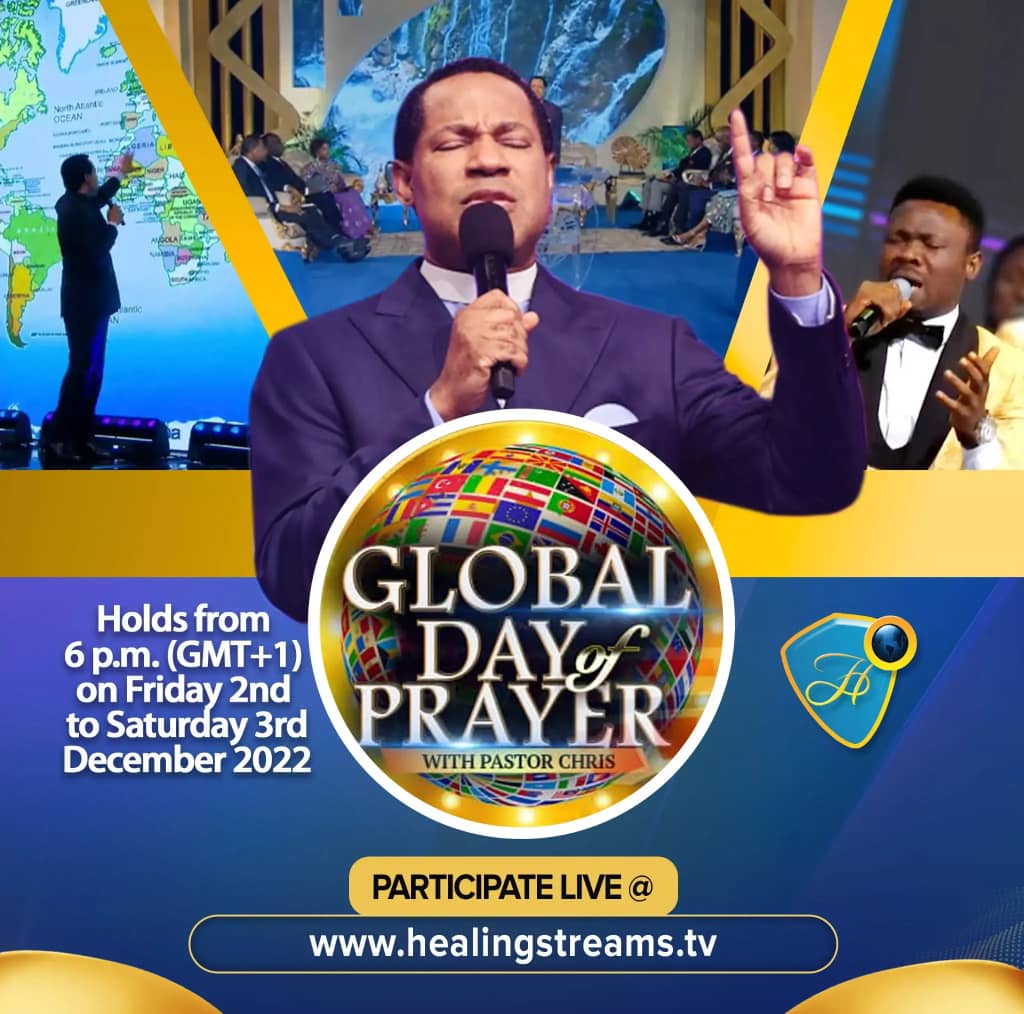 It's another glorious time of proclaiming the Name of Jesus upon the nations and celebrating the Name of the Lord in every country of the world through a divinely orchestrated 24-hour non-stop prayer at the Global Day of Prayer with Pastor Chris Oyakhilome.

The last convergence which was held in September was epochal as God's ministers around the world led in sessions of prayer for nations, youths, children, the propagation of the Gospel, and much more.

When we pray, we feel the impact immediately. Praying is vital for various reasons, but one of them is it makes you stronger and gives you moral support.

"You know nothing is good as praying because you see when you pray, you move heavenly powers, angels respond, demons tremble. Our prayers are not empty" ~ Pastor Chris.

It's another opportunity to make power available to cause tremendous changes all around the world! The Global Day of Prayer with Pastor Chris starts at 6 p.m. (GMT+1) on Friday, December 2, and continues through Saturday, December 3, 2022.

It's time to cause changes in every corner of the earth. Jesus is depending on you to win for your city, state, and country. We have angels attending to us, waiting to take action, and as we pray and make decrees, they'll move into our cities, states, and nations and make changes.

Take action this weekend as you join forces with the man of God, Pastor Chris, at the Global Day of Prayer. It will be aired live on www.healingstreams.tv and the Healing School Mobile App.

Families, cities, institutions, and nations will not remain the same after this glorious time of prayer! Watch out! Don't miss it!