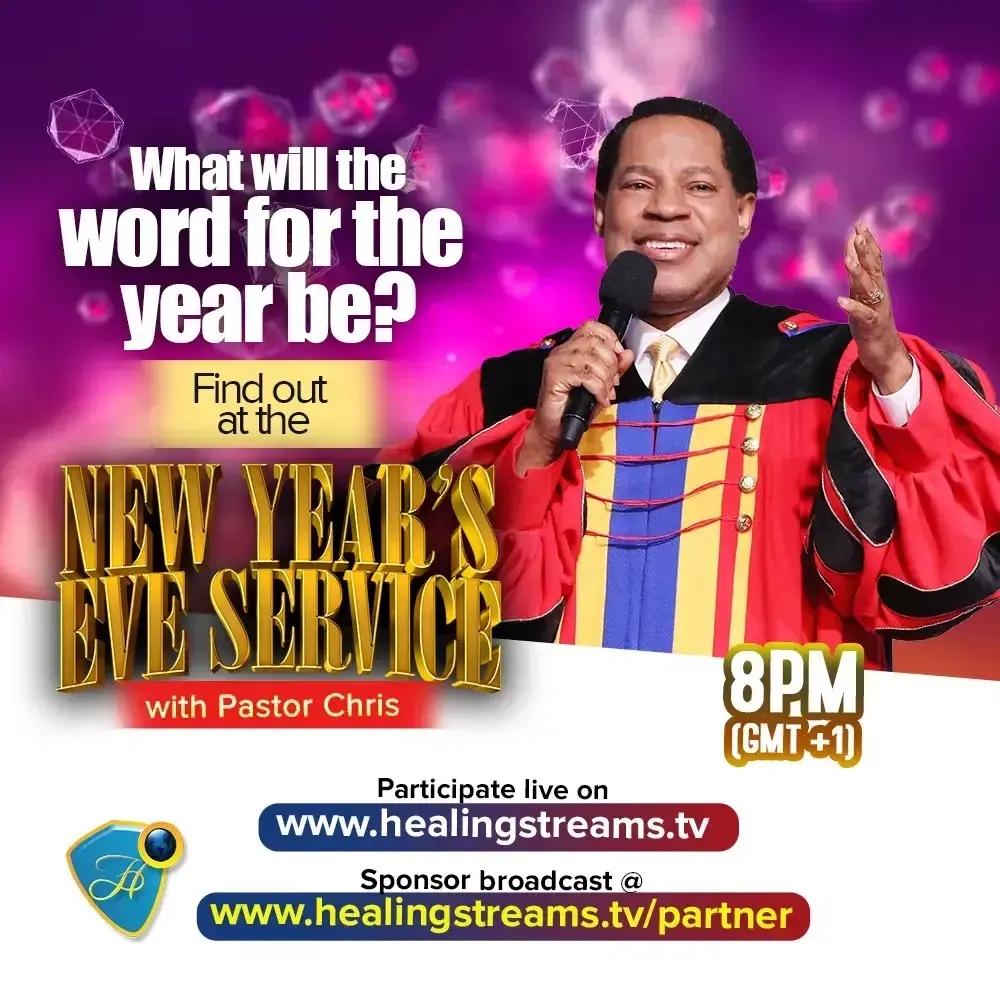 What does God have in store for you in 2023?

Find out in the two days of Your Loveworld Specials and the New Year's Eve Service, all with Pastor Chris!

Your Loveworld Specials holds December 29 & 30, 2022 @ 6 p.m. (GMT+1) daily.

New Year's Eve Service holds December 31, 2022, @ 8 p.m. (GMT+1).

These programs will be streamed live on Healing Streams TV and the Healing School Mobile App.

These events will chart your course for a glamorous 2023. As you pray and fast, your heart and mind will be open to foresee the things God has stored up for you and the necessary actions to take for their materialization. It doesn't stop there, as you proceed to stream the Your Loveworld Specials, the Holy Spirit opens your senses to more!

Your Loveworld Specials is always an opportunity for learning and divine revelation. As a result of different episodes, the works of the evil ones have been consistently exposed and destroyed. Through the Your Loveworld Specials teachings, Christians have been several steps ahead of the plans of the wicked forces. For two days, these fresh episodes will hit the airwaves, and God's children will be carefully guided as the Kingdom of God continues to prevail.

This series of events come to a grand conclusion with the most televised event in the world, the New Year's Eve Service with Pastor Chris! It's at this time "Thus saith the Lord for 2023" will be unveiled; as we launch into the New Year.

These events have been tailored to propel you into your best year yet. Invite your friends and loved ones as these are life-changing programs.

You can host a Virtual Center @ www.healingstreams.tv/virtual , and share your link with everyone you know. Let this be your unforgettable New Year gift to your loved ones!

God bless you!