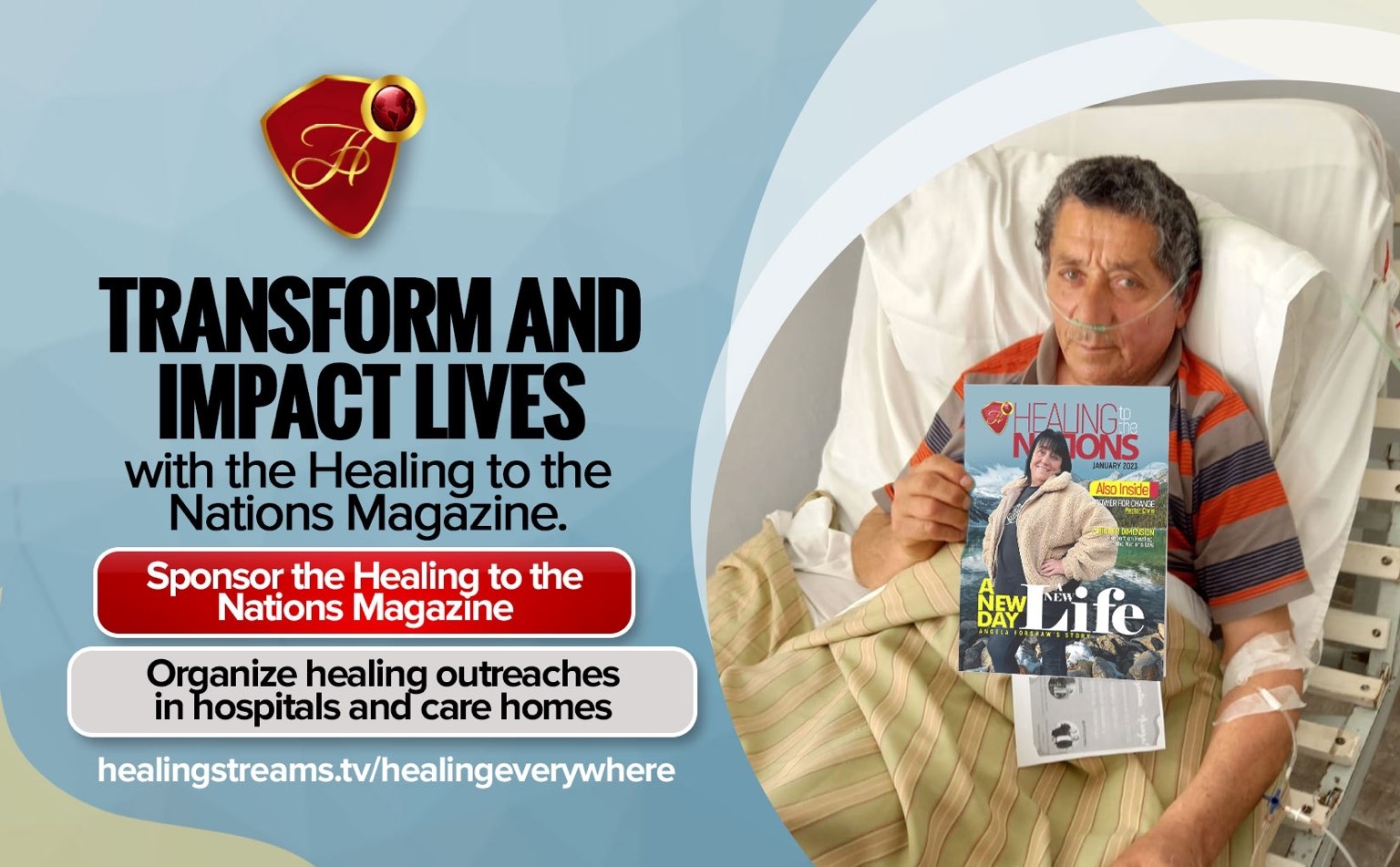 2023 is the Year of the Prolific Church! The Lord has designed and set in place all that is required for you to be fruitful and productive in every area of your life.
More than ever, it's time to spread healing, peace, and joy to everyone around! This year, it is God's desire that the Gospel of faith, hope, and love reaches everywhere and everyone.
As you strategize and position yourself for a prolific year, disseminate the consciousness of divine health to people in hospitals and others facing health challenges by joining the Healing Everywhere Campaign through the sponsorship, and distribution of copies of the Healing to the Nations Magazine, as well as relief materials.
Testimonies wrought through the use of the Healing to the Nations Magazine are aplenty. Neily from the United Kingdom was healed of Parkinson's disease. While at the care home, she lives in, she received a copy of the July 2022 edition of the Healing to the Nations Magazine.
In her words, "The moment I touched it, I felt something go right through my body from the magazine. They also shared a video with a miracle testimony. I was so inspired by the testimony of the gentleman that I decided I would get up; something I had not done for several months. And my faith worked! Not only did I stand, but I also walked around my room without any pain or shaking."
What a miracle! This can be the reality of many more this year through you! Throughout His life, Jesus performed miracles by healing the sick, casting out devils, and raising the dead. You can continue and fulfill His ministry in your world today by being actively involved in taking healing everywhere. Visit www.healingstreams.tv/healingeverywhere to bless your world today! God bless you!