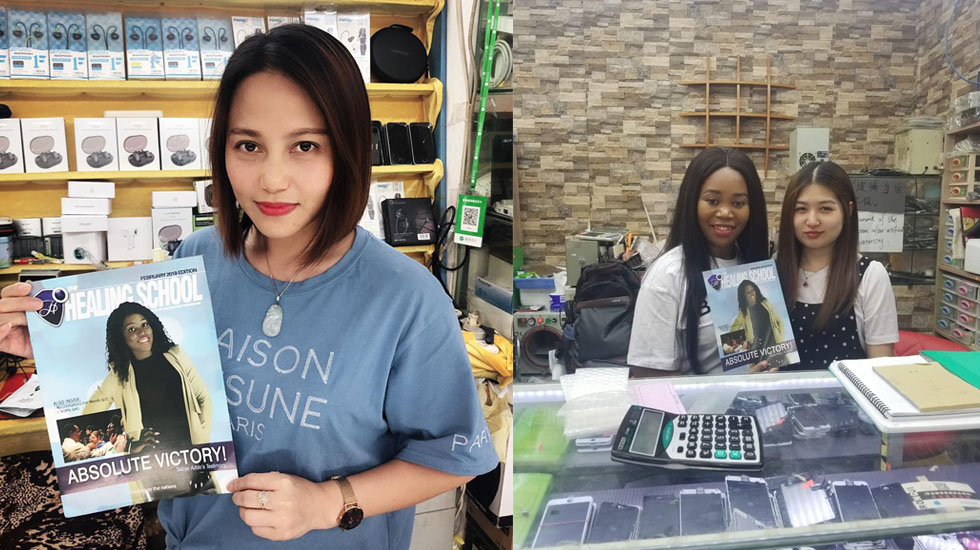 HEALING SCHOOL AMBASSADOR INSPIRES MANY IN CHINA WITH THE MESSAGE OF PASTOR CHRIS
2019-07-15 | 999 Views
The impact of the healing ministry of the man of God, Pastor Chris, continually and persistently extends around the world, bringing with it, God's matchless healing presence to the peoples and nations of the earth. Many who have been impacted with God's healing power that's demonstrated at the Healing School have not only returned with resounding testimonies, but have joined forces with the ministry in the spread of our glorious message across the globe.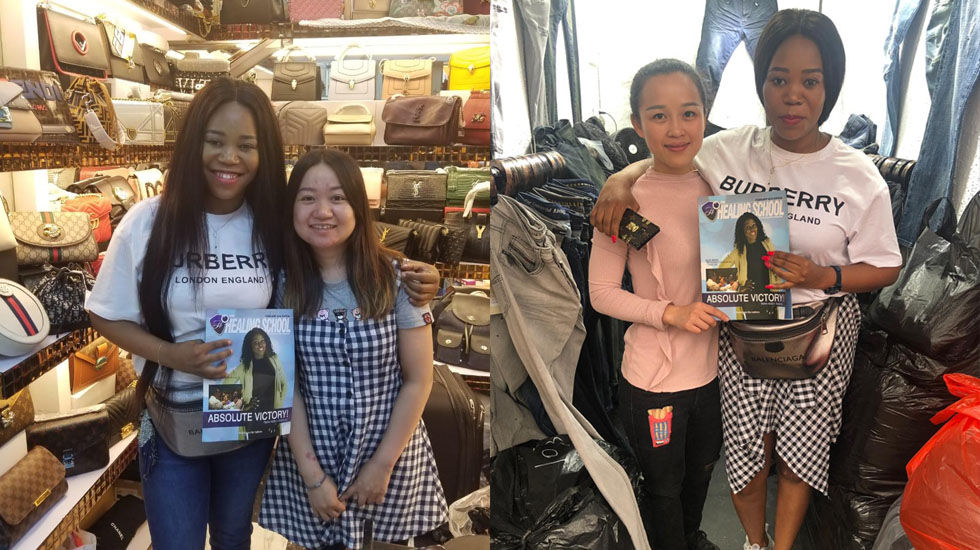 Rejoice Phaladi, a once broken and unhappy lady from South Africa, who was healed of a chronic heart condition at the Healing School, is one such ambassador of the Healing School who heralds the life-changing message of the man of God, Pastor Chris and inspires many, with whom she comes in contact, with her healing testimony. Not only has she impacted many within her country, South Africa, with her enthusing testimony, she has also taken this inspiration beyond the borders of her nation, to many in the city of Guangzhou, China.

Seizing the opportunity of her visit to this political, cultural, economic and transportation hub of south China, she indelibly impacted many across the city of Guangzhou with the Gospel of Christ. She introduced them to the Healing School of Pastor Chris and shared her inspiring healing testimony; she also distributed several copies of the Healing School magazine to those reached. Many received the Word and the ministry materials with unspeakable joy and were led to Christ. Glory to God!

For more inspiring reports on the Healing School Ambassadors, kindly visit www.enterthehealingschool.org today.