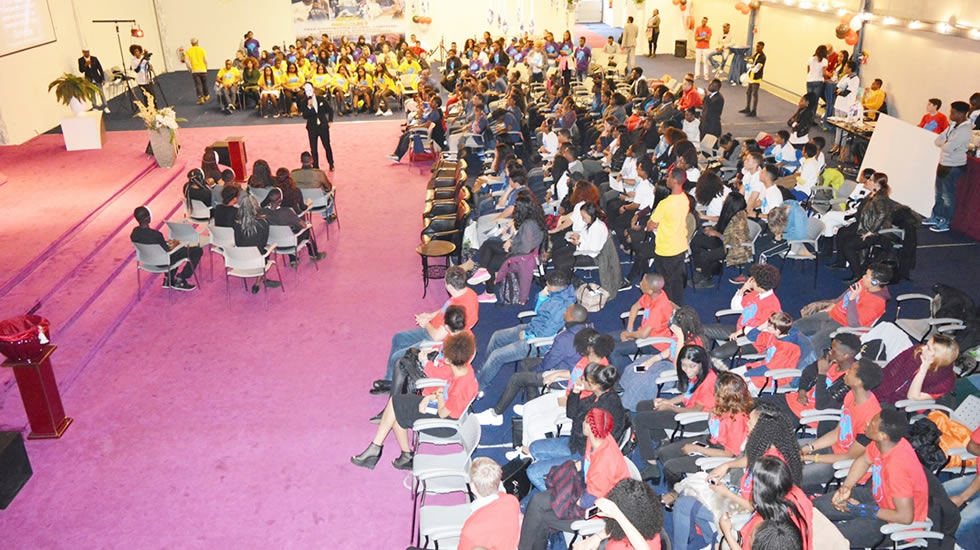 Global Youth Leaders' Conference in Amsterdam
2016-02-16 | 4,321 Views
The Global Youth Leaders' Forum, a Healing School initiative, launched out in 2016 with a Global Youth Leaders' Conference in Amsterdam which held on Saturday, 30th January, 2016. The Conference was aimed at motivating young people across Europe to take on the responsibility of leadership and be the solution to pressing challenges in their society. The Conference was attended by hundreds of youths from seven European countries including the Netherlands, Germany, France, Italy, Belgium, Switzerland, and the United Kingdom.
At the start of the programme, Peniel Wana, one of the youth leaders in the GYLF Europe, welcomed all the youths and inspired them to expect transformation in their lives by reason of the meeting. Amidst joyous times of prayer, praise and worship, attendees also enjoyed special ministrations in dance, song and other special arts.
The central message for the day was effective leadership, and this was communicated through a talk show on 'Being an Effective Leader' and a discourse by Pastor Stanley from Christ Embassy Berlin on 'The Challenges of Europe as an Opportunity for Leadership'. Exhorting the youths, the BLW Deputy Secretary General and pastor of Christ Embassy Europe Region, Pastor Kayode Adesina, expounded on the importance of thoughts. "Your success is determined by the quality of your thoughts," he said.
The meeting ended in celebration as the youths rejoiced exceedingly, knowing with certainty that they have been blessed and transformed forever.
More young people will be elevated and translated at the International Easter Youth Camp with Pastor Chris. To participate, visit www.enterthehealingschool.org/iycwithpastorchris.