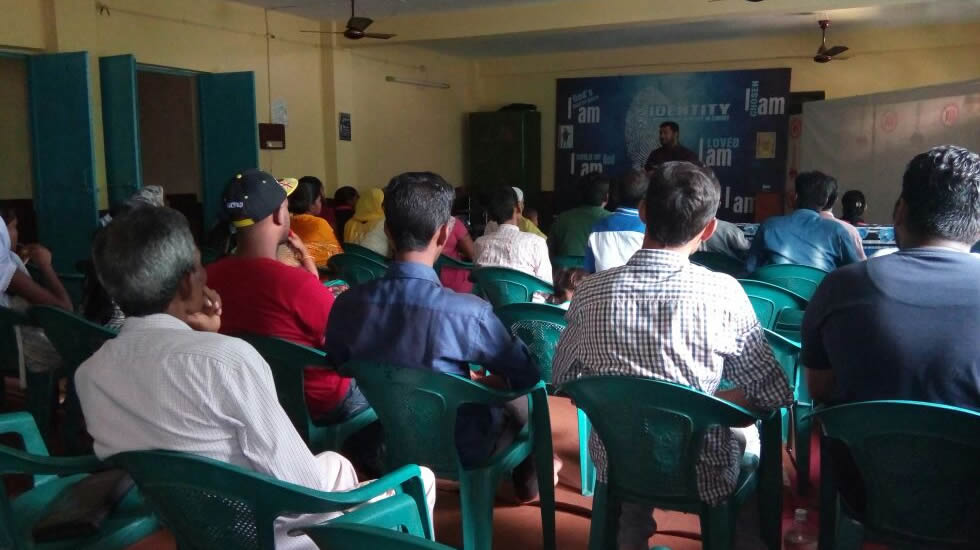 Impact Report From Ministers In India
2017-09-13 | 1,656 Views
Year after year, ministers from around the world make their way to the Healing School to witness the tangible power of God at work in the life and ministry of the man of God, Pastor Chris. They come for the opportunity to be impacted for greater exploits. Following this impartation, the ministers return to their countries to activate all that they have received at the Healing School, with remarkable testimonies following.

As an upshot of the revelation he received from Pastor Chris at the 2017 Ministers' Visitation Program, Pastor Jimmy Thankachan from India has recorded several significant testimonies in his life and ministry. He has organized various campaigns and outreaches geared toward the salvation of men and women across all ages and classes in India. He also extended this special grace to ministers of the Gospel in his city by organizing a special ministers' cell meeting.

This meeting had in attendance excited ministers across the city of Hyderabad, India, who came with great expectations to receive powerful words that would transform their lives and ministries forever. Ministering at this meeting on the importance of prayer in the life of a minister, Pastor Jimmy charged the ministers thus, "Prayer produces drive, inspiration and direction. A good idea can die without inspiration. Since prayer activates your spirit and stirs you up, you are able to sustain the drive and inspiration in life and ministry."

Following this message, the ministers were stirred in their spirits to be more committed to prayer than ever before. The ministers also committed themselves to the spread of our message across the nation of India. Glory to God!

For more enquiries on how to be a part of the Ministers' Visitation Program, kindly visit us at: www.enterthehealingschool.org/groupvisit.