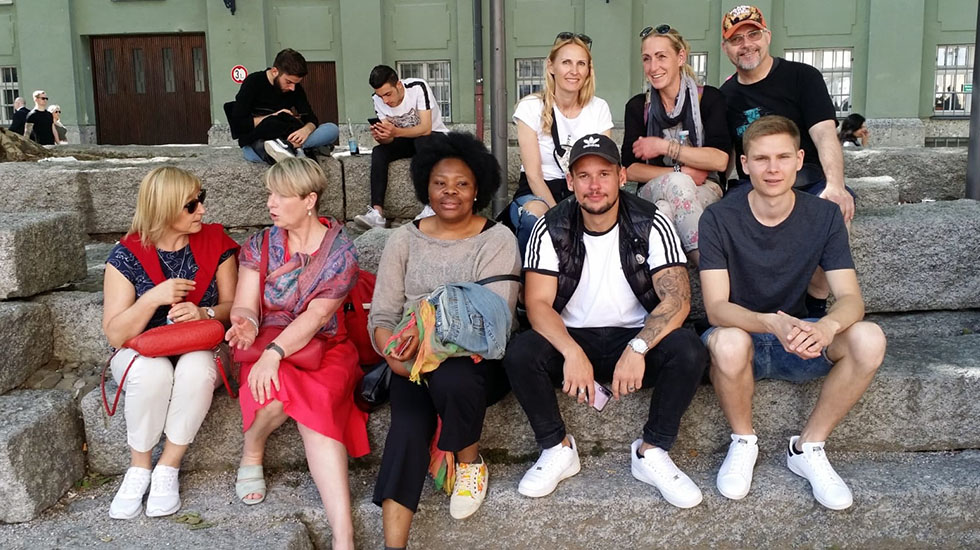 THE HEALING SCHOOL CYBER CHURCH - IMPACTING GERMANY
2019-06-10 | 68,456 Views
As people on a mission, members of the Healing School Cyber Church are committed to bringing healing, hope, love and faith as found in God's Word to millions around the world. They are passionate about mending broken hearts in a world full of pain.

One bright day in Munich, one of the major cities in Germany, Caroline Albert was out on the streets to talk to people, helping them see and recognize the beauty of the Word of God and the message of the Gospel. She set out with a team fully equipped with Christian materials.

They walked several streets of the inner city, distributing tracts and other Christian materials. They blessed lives with the enriching message of the Gospel, preaching Jesus and His healing power. The interest of their listeners was undeniably stirred and they listened with great excitement. At the time of prayer, several decided to give their hearts to Jesus Christ, to make Him Lord of their lives, thus receiving salvation.

Each received a copy of the book 'Now That You Are Born Again' by Pastor Chris to help them grow as Christians.

To read more impact reports of the Healing School Cyber Church and to attend a service, please register here.