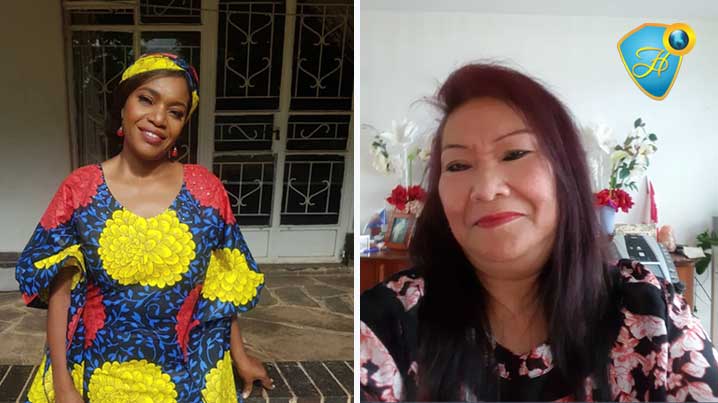 Enthused readers shared their stories of victory and impact after their encounter with the Healing to the Nations Magazine of the Healing School.
Maria Gam gives praises to God, testifying that she is healed of breast cancer; a result of maintaining the culture of confessing the faith proclamations as contained in the Healing to the Nations Magazine: "Every day, I declared my healing as my inheritance in Christ. Now, to the glory of God, I am completely healed of breast cancer. I thank God for bringing healing my way through the Healing to the Nations magazine."

"The Healing to the Nations Magazine is such a blessing to me" testifies Florah Mukurazhizha from Zimbabwe. Over the years, she read the monthly magazine and was often inspired to know the compassion and love of God to turn seemingly hopeless situations brought to the Healing School, into stories of triumphant faith. She made reference to the May 2020 edition, the testimony of Lemarkiss Smith who was diagnosed with asthma and bronchitis at age 2. Against all odds, God changed his story when he encountered the man of God, Pastor Chris, at the Healing School. After several years of distress, young Lemarkiss' life was restored, and he is now filled with overflowing joy, enjoying life as a child and playing with other kids. "These testimonies strengthen my faith as I continuously see that with God, nothing is impossible!" Florah added.

With more testimonies of miracles and increased blessings on many lips, the Healing to the Nations Magazine is spreading faith in every heart, dispelling fear and darkness, restoring light to millions, and bringing healing to the sick around world. It's true that what God does for one, he would for another under the same circumstances. It's the set time for the marvelous demonstration of the miraculous in every home, city and nation. You too can receive your own miracle!

Join the ongoing Spread Faith Campaign: download your FREE e-copy of the May 2020 edition of the Healing to the Nations and be inspired by the timeless Word of God, healing testimonies, faith proclamations, healthy living articles and lots more, contained therein.
Remember to share the link www.enterthehealingschool.org/imagazine with your loved ones too.
God bless you!