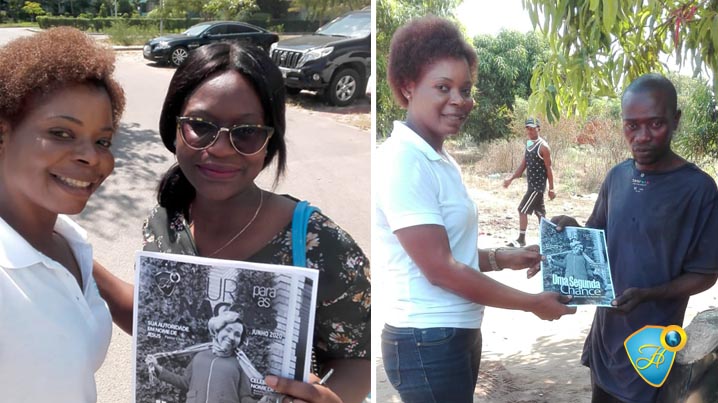 Over the years, the Healing School has received people from all walks of life, people with all kinds of health challenges, suffering cases so dire with little or no hope for restored health, but after their contact with the man of God, Pastor Chris, they were miraculously healed. These students-turned-ambassadors, have not only retained their testimonies, but have also effectively employed them as evangelical tools in reaching out to others and inspiring faith in the hearts of millions around the world. They devote their lives to serving the Lord and fulfilling His purpose here on earth.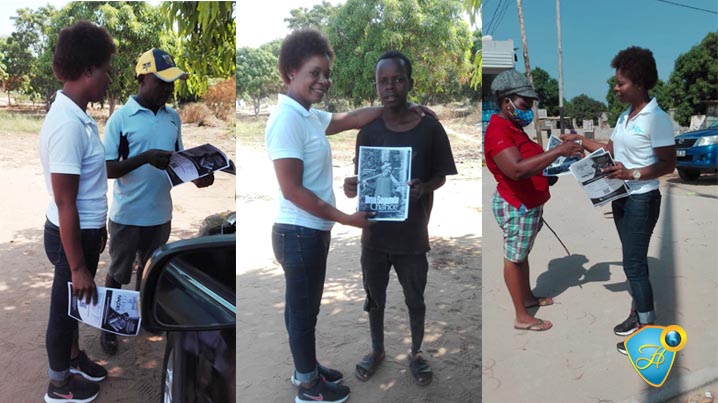 One of the ambassadors, Helena, went all out in conveying the message of the Gospel to impact many in her community. Taking a cue from the Scripture in 2 Timothy 4:2 "Preach the word! Be ready in season and out of season..." she took to the streets of Kilamba, in Luanda, Angola, after the mild lifting of the COVID-19 lockdown measures. She reached out to people through the distribution of the Healing to the Nations magazine in Portuguese, leading over 50 of them to receiving Christ into their hearts.

Through her message, Helena brought inspiration and hope to her audience, stirring their faith in God as she shared on the impact her healing testimony has made on her life. It was indeed an impactful moment for the attendees and each went with a free copy of the Healing to the Nations magazine.
To read more impact reports from the Healing School Ambassadors' Network, kindly subscribe to our weekly newsletter.