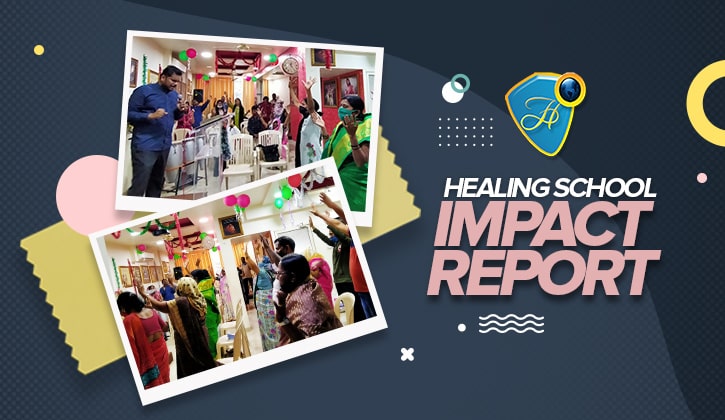 Pastor Ashish Kalokhe from Pune, India, visited the Healing School, through the Ministers' Visitation Program, where he witnessed the healing power of God that transformed his life and ministry. When he returned to his country, he started teaching the Word of God by the power of the Holy Spirit. His life became a living proof of God's grace and many have believed and received the Gospel through him.

"When I witnessed the healings and miracles at the Healing School, my life changed. The Bible came alive right before my eyes, and I thought to myself, 'Jesus did the same miracles as the man of God, Pastor Chris, is doing today,'" he recalls.
"The Word that was ministered changed my life. I was filled with divine knowledge, power and divine revelations of the Gospel of Christ."

Recently, he organized a special healing and evangelical outreach in Pune where many were healed by the power of God, and several gave their lives to Christ in the course of the meeting. During the program, he expounded on the theme for the year 2021 "Year of Preparation" as shared by the man of God, Pastor Chris, at the New Years' Eve Service. Everyone who attended the meeting received increased grace for a higher life in Christ.

Indeed, it has been from glory to glory as Pastor Ashish preaches the Gospel with greater light. "I want to specially thank our dear man of God, Pastor Chris Oyakhilome, for being a huge blessing to me," He says.

To read more impact reports Healing School Partnering Ministries, please subscribe to our weekly newsletter.