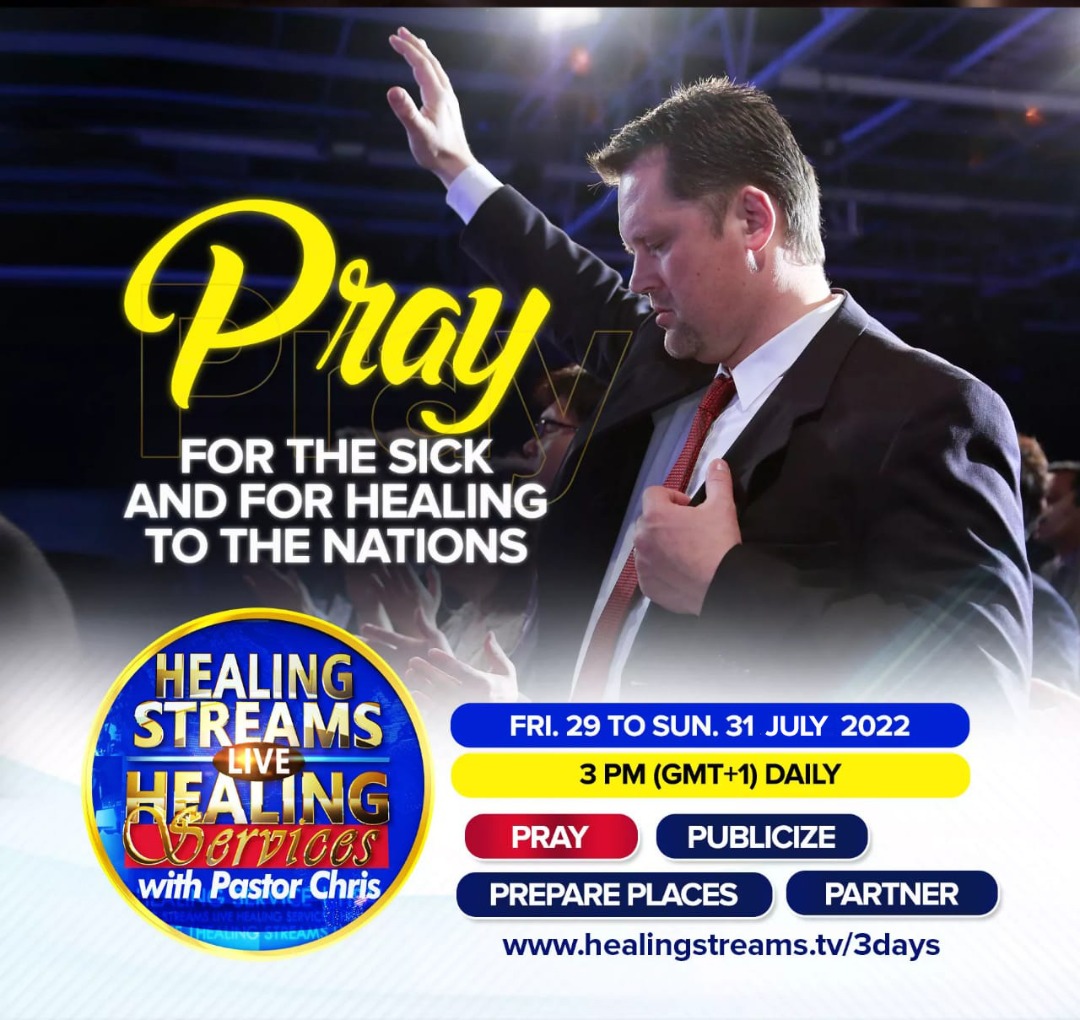 The July Healing Streams Live Healing Services with Pastor Chris will hold by the end of July, from 29th - 31st and will beam live to a global audience via the Healing Streams TV website on www.healingstreams.tv and on all Loveworld Networks at 3 p.m. (GMT+1) daily. Preparation is in top gear, and more important is getting ready through prayer. With prophecies and faith-filled words, the global audience is praying earnestly to prepare the atmosphere for miracles and set things in order for the superlative expression of the Spirit anticipated at these glorious services. Be a part of something phenomenal through prayer @ www.healingstreams.tv/prayer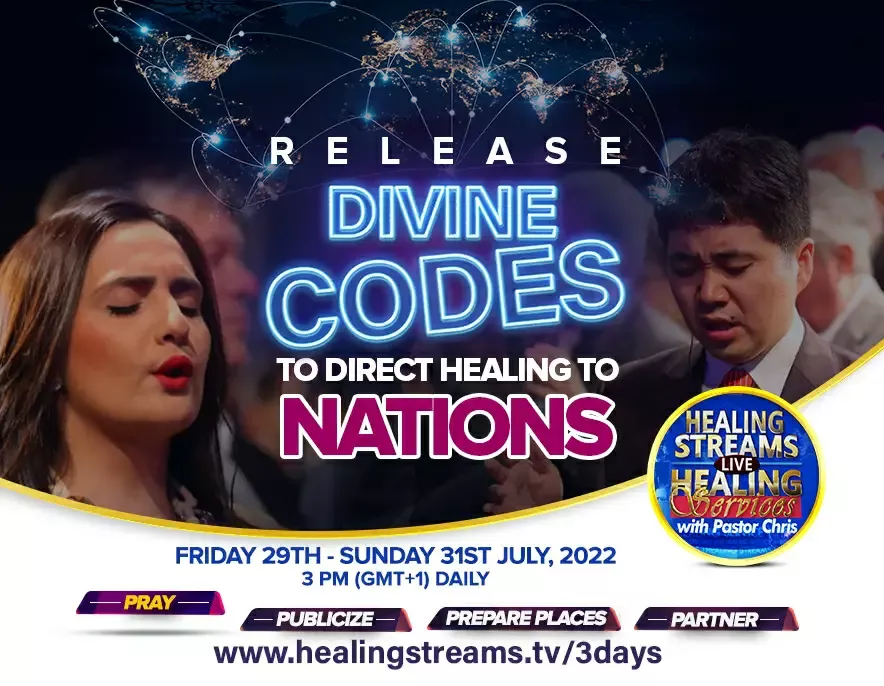 The prayer of the saints around the world will rekindle faith in the hearts of many and prepare them for all that is in store for them. As people pray everywhere, the clouds of prayer, faith, and expectations are being filled for an outpouring of unlimited blessings.
Fulfilling this prayer call is the Healing Streams Pray-a-thon; an unbroken prayer chain for the Live Healing Services which kicked off Friday, July 1, and will run till Sunday, July 31, 2022. This prayer expedition will witness our global audience pray round the clock till the last day of the healing crusade. James 5:15, "…the prayer of faith shall save the sick, and the Lord shall raise him up…" It's been a perceptual celebration of unending miracles from past editions of the Healing Streams Live Healing Services, and this is a testimony of prevailing prayers. Philip writes from the United States: "I had an accident while riding on a scooter on October 18, 2021. I crashed and broke my toe and was due for surgery before the Healing Streams Live Healing Services. But during the program, while Pastor Chris was praying for the sick, I found out that I received healing. Now I can walk without crutches and I'm doing perfectly well. Glory to God!"
Alice from New Zealand says, "I had myopia for five years. When Pastor Chris said we should place our hands wherever we needed healing, I placed my hand on my eyes, and I received healing instantly. Thank You, Jesus! I can now see clearly. Thank you, Pastor Chris. I am healed!" The upcoming edition will be bigger, greater and more glorious. Be a part of making power available through prayer and get ready for a time of great impact.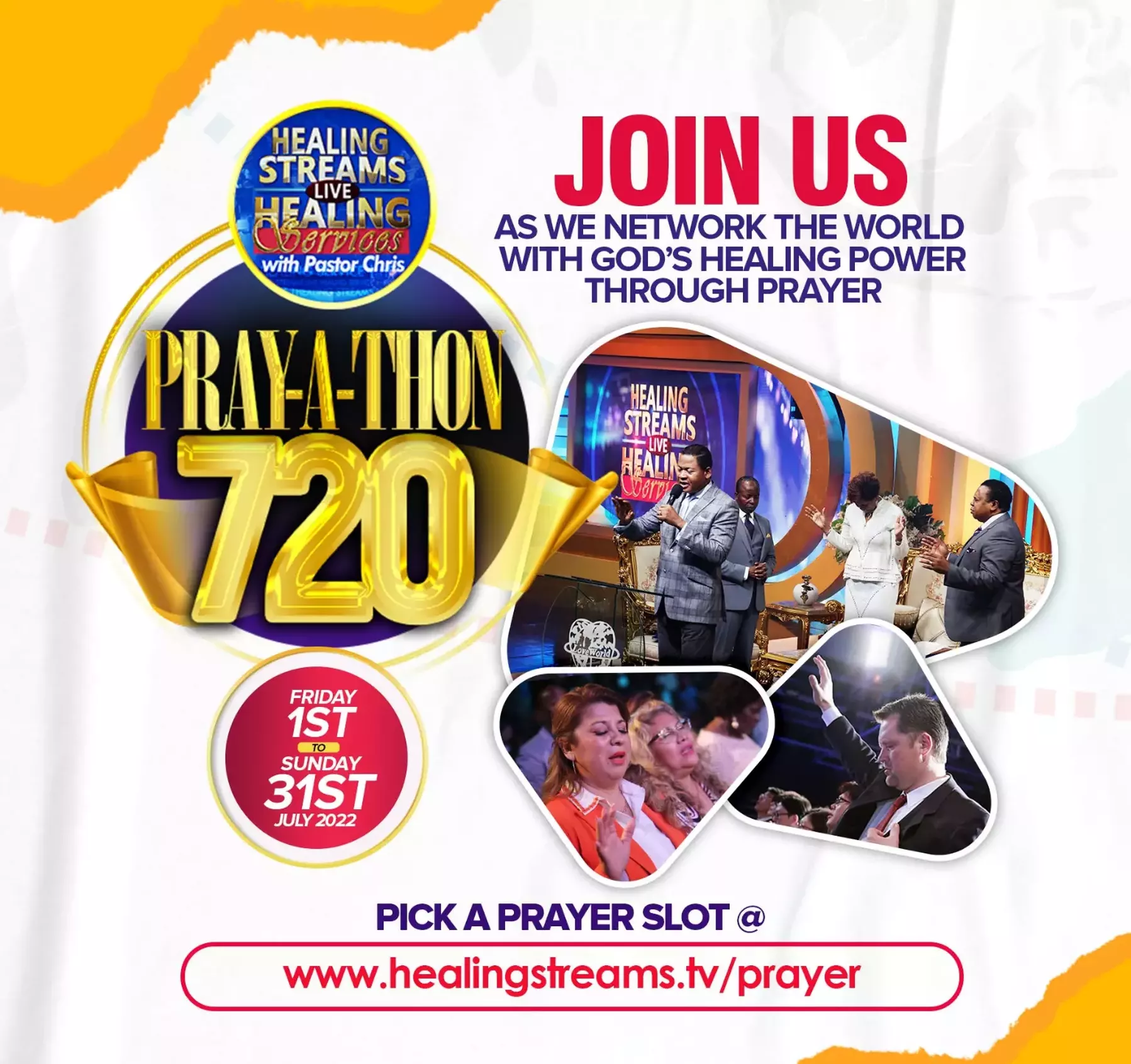 Follow these simple steps below to join the Healing Streams Pray-a-thon: STEP 1: Pick your 15-minute prayer slot @ www.healingstreams.tv/prayer STEP 2: Check the web page for daily prayer points STEP 3: Send prayer requests to [email protected] STEP 4: Invite your loved ones (friends, family, colleagues, etc.) to participate by replicating steps 1-3 STEP 5: Send prophecies and testimonies from your prayer time to [email protected] Extend your participation to others by inviting them for the Healing Streams Live Healing Services at @ www.healingstreams.tv/3days Stay connected to the Healing Streams website for more updates.