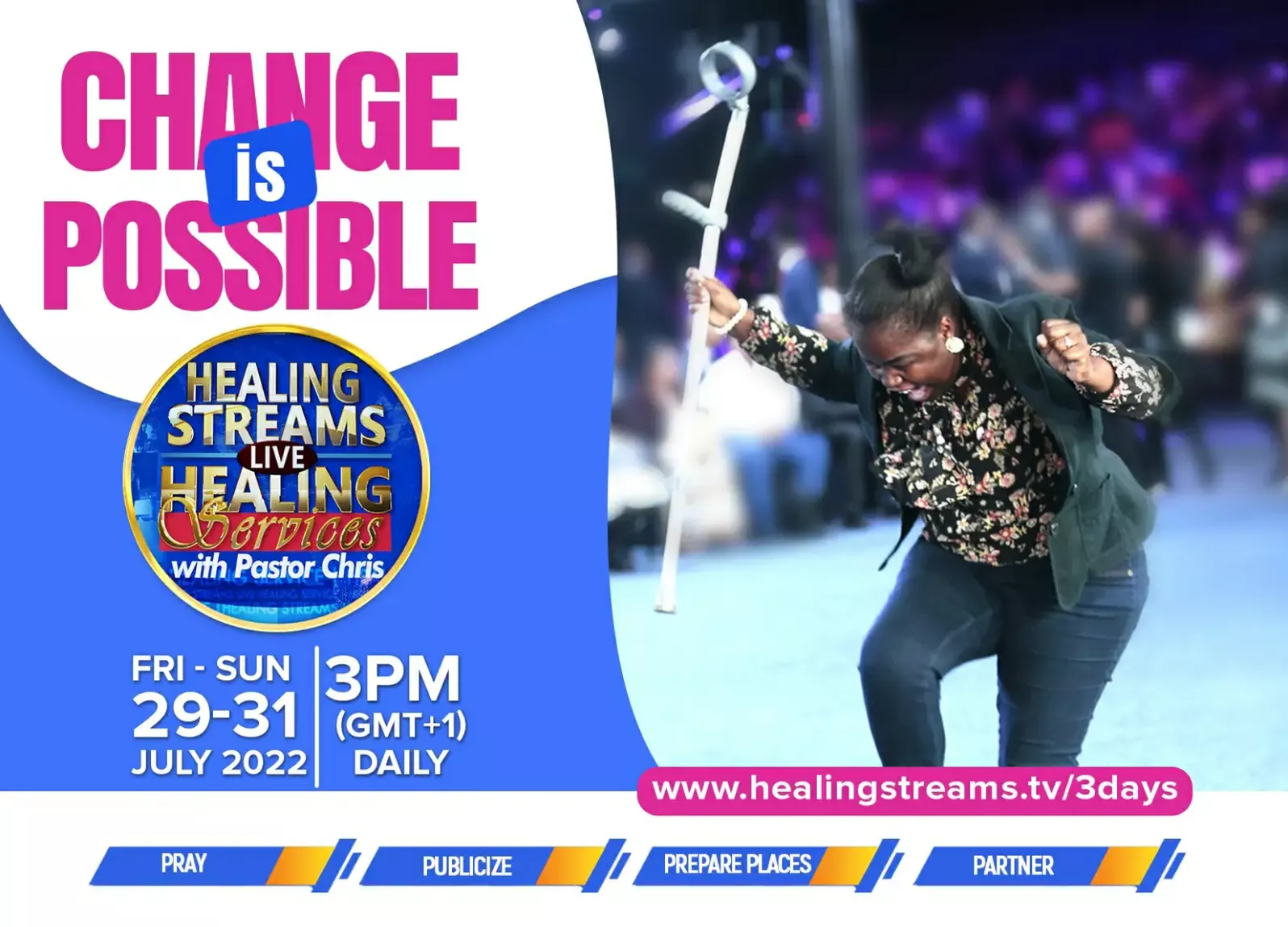 Do you require healing or a transformation in your life? Do you know anyone who does? If your answer is 'yes' to any of the questions above then there is good news for you. Hurrah! It's the Healing Streams Live Healing Services with Pastor Chris. A healing and miracle crusade where billions around the world gather in an atmosphere of faith for the glorious manifestation of God's Spirit. This great event is scheduled to hold from July 29th-31st, 2022, and will take the airwaves from 3 PM (GMT+1) daily on www.healingstreams.tv, the Healing School mobile app, or any of the Loveworld Networks.   Register and confirm your participation @ www.healingstreams.tv/3days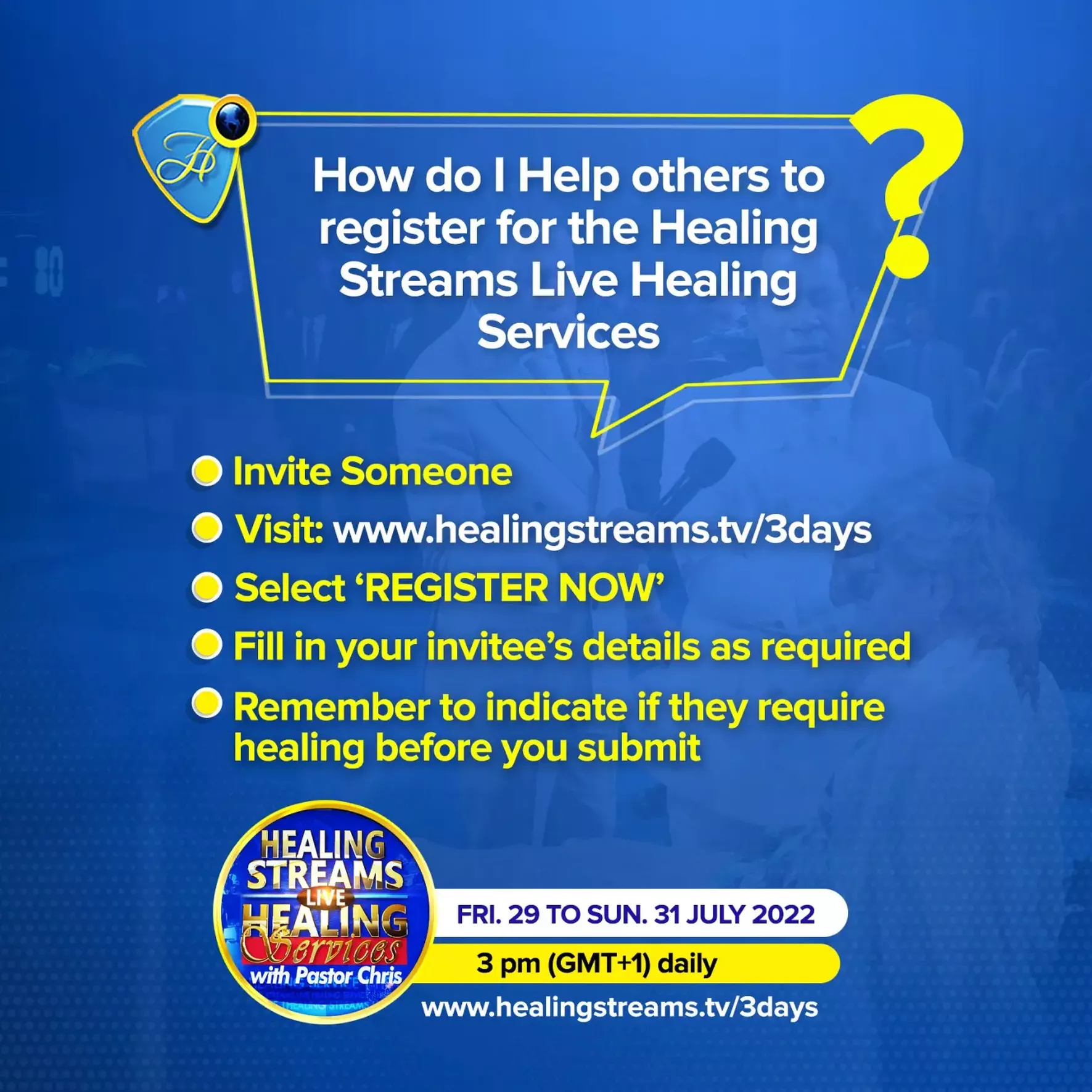 Year after year, countless testimonies abound of people who declare the awesome divine intervention they experienced even at the point of registering for the Healing Streams Live Healing Services. Testimonies like this is a foretaste, building faith and glorious expectations for the Live Healing Services.
One of such is the account of Gift Abraham from Paris, who received healing from abnormal bleeding. Exactly one year after her first period she began experiencing some complications. For 7 months, she was constantly bleeding non-stop. This led to anemia, and resulted in severe symptoms that caused her to be hospitalized on certain occasions. Gift discovered the Healing Streams Live Healing Services, and decided to register. A few days later, she noticed that the bleeding had stopped completely. "This is indeed is a miracle. I thank the Lord for my healing". She says. Another is the testimony of Efemena Arah who was having a meeting online in his home in the United Kingdom when he noticed his left arm had gone lifeless. He had barely gotten downstairs to tell his wife when his left leg collapsed. The wife rushed him to the hospital and tests showed he had had a partial stroke. The doctors explained that his recovery would take a long time. Efemena registered for the Healing Streams Live Healing Services, confident of a miracle. Three days later, he was lying on his couch, watching a program on Healing Streams TV when the power of God hit him and he got up, completely whole. He didn't even have to wait until the program began.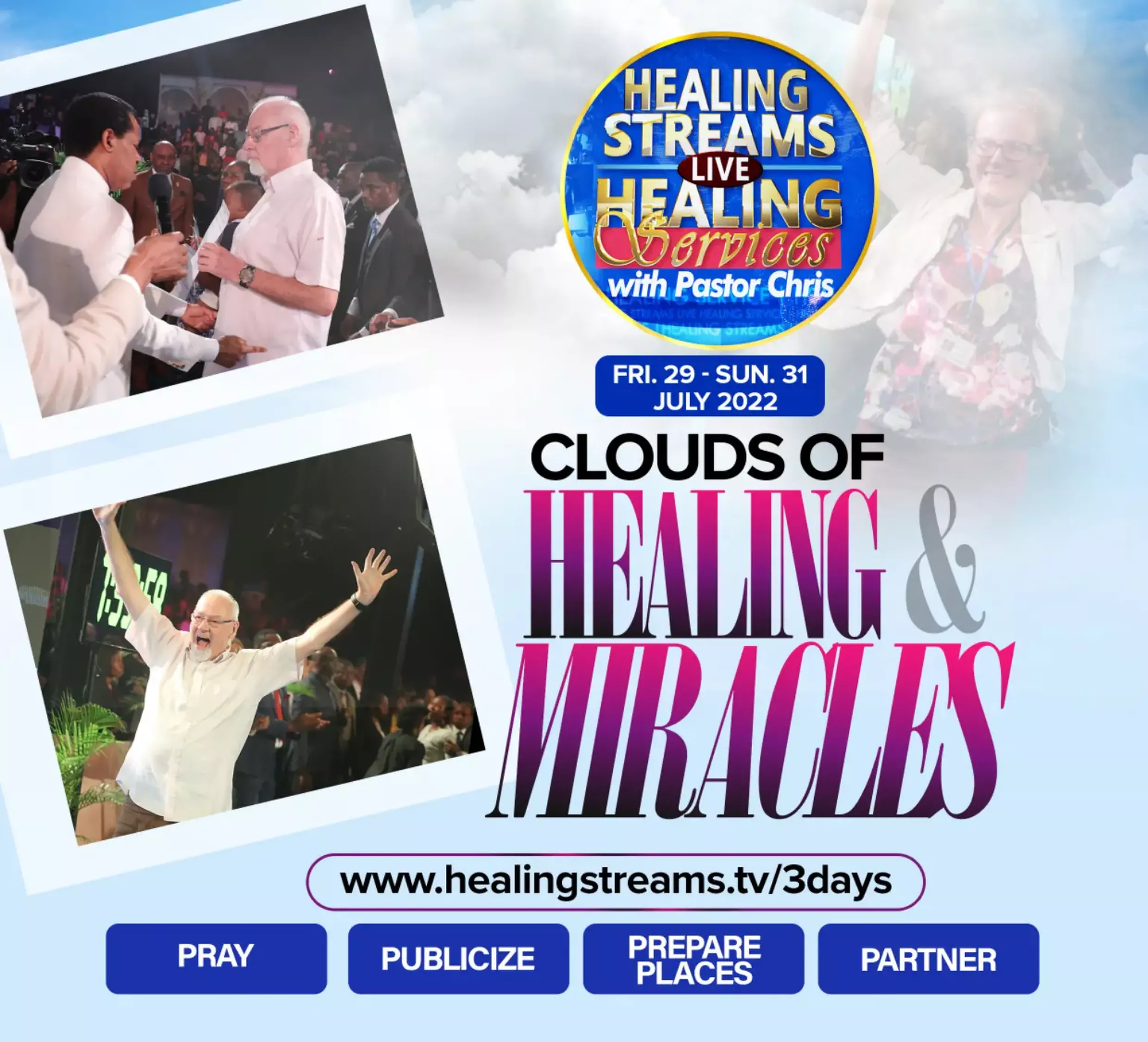 So many lives have been transformed by God's love through the Healing Streams Live Healing Services with unique stories of divine encounters and peculiar changes. This grace is specially extended to you through this invitation. Don't delay! Register for the Healing Streams Live Healing Services today @ www.healingstreams.tv/3days.  Also share the news with your loved ones and help them register, using the same link. Stay connected to the Healing Streams website for more updates.