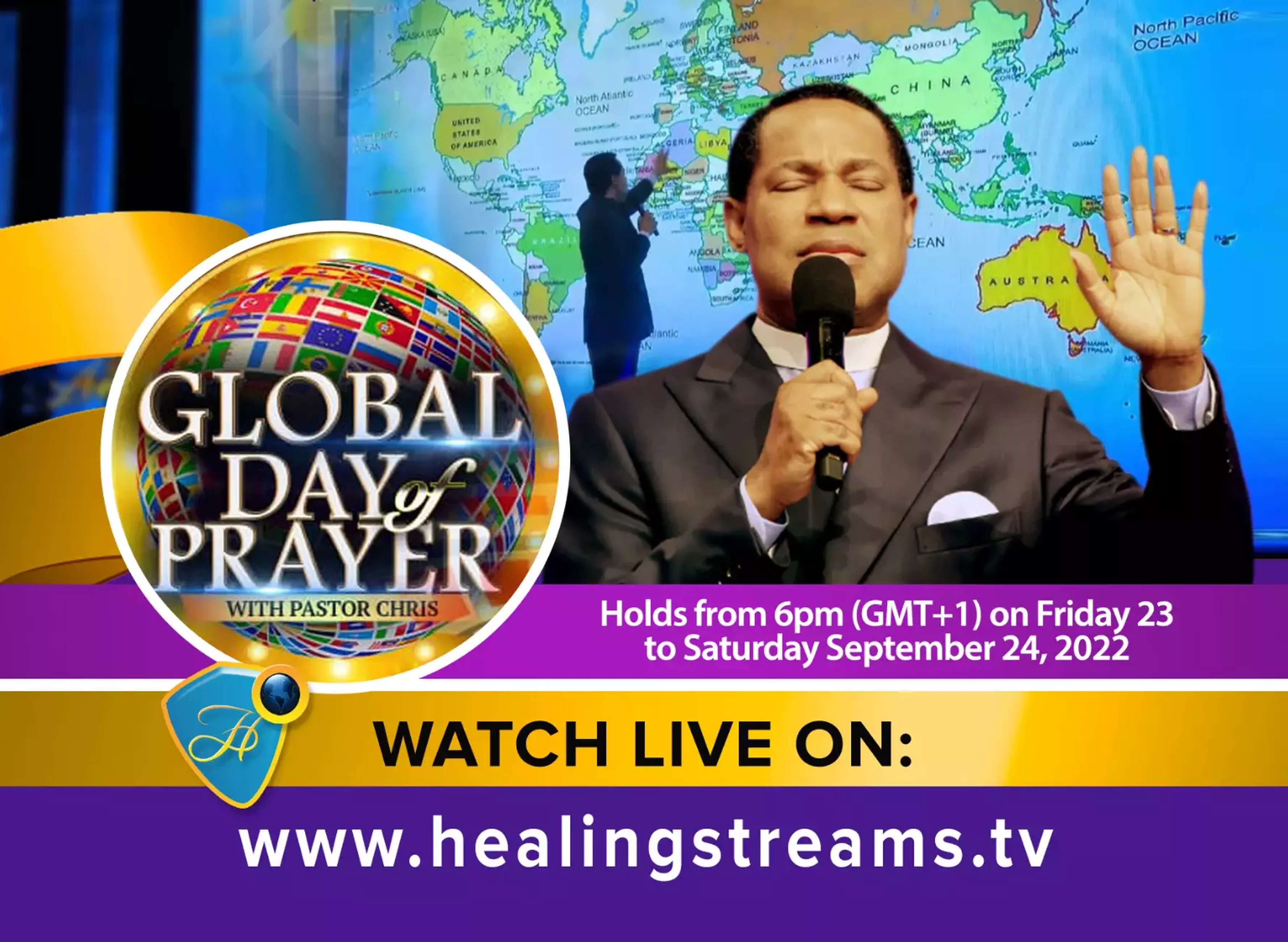 God made the whole world by speaking forth words and as His people, we have this same creative power inherent in us. The Word of God on our lips is a creative force, and with it, the Church has the power to effect changes and the course of events in the world.
Global Day of Prayer is a 24-hour prayer marathon for orchestrating divine changes in the affairs of nations of the world. It's a vehicle through which God's people are rising to the challenge and taking up the responsibility of prayer to push God's agenda in these end times. It's a time of setting things in order.
The next edition of the Global Day of Prayer with Pastor Chris is scheduled to hold from Friday, September 23rd to Saturday, September 24th, 2022. It will be streamed live on the Healing Streams website @ www.healingstreams.tv and on Loveworld networks.
Speaking on the impact of past editions, Pastor Chris says "We have had tremendous impact through prayer. Had the Church been praying like this before now, there would have never been COVID-19. To make sure that doesn't happen again, we are going to pray. As long as the Church is on earth, there are things that should not happen."
This prayer expedition will yet usher in the reign of righteousness, justice, peace, and safety in the nations of the world. It will take healing beyond borders and speed up the propagation of the Gospel of our Lord Jesus Christ all over the world as we prepare for the soon coming of our Lord Jesus Christ.
Global Day of Prayer is an opportunity for you to join saints all over the world in carrying out your priestly ministry of prayer and intercession for all men and nations. Don't miss it! Save the date. Clear your schedule to participate and invite others in your sphere of contact to do the same.
"God did not ask us to pray for nothing, He asked us to pray because He wants to answer" ~ Pastor Chris.
Stay connected to this website for more inspiring news updates.