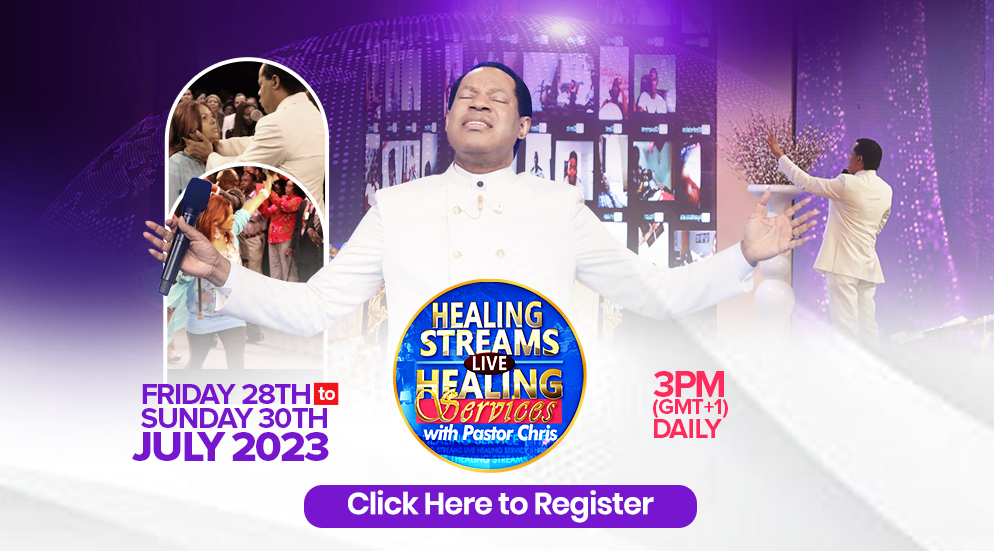 The Healing Streams Live Healing Services with Pastor Chris is a global phenomenon which takes place thrice a year since its inception in March 2021. The Program which is an online global event beamed live to all participants via the Healing Streams TV, with opportunities to participate via virtual and physical healing centers, has recorded attendance in the billions from around the world.
This is a global healing crusade that produces magnificent results as prayers offered for the sick births phenomenal changes. Countless testimonies abound of healing from diverse ailments, including the dead being restored to life. A wealth of these testimonies are available on our platforms.
Through active participation in the Live Healing Services, many have experienced the unimaginable. Decades of pain have come to an abrupt end, ailments from birth are now history.
Living with deafness in the right ear for over 40 years, Marie experienced discomfort daily as she tried her best to cope with this condition. She found herself living in a cold, dark world. Registering and participating in the Healing Streams Live Healing Services with Pastor Chris brought her a much-needed intervention.
Another beautiful story of transformation is that of Stephanie. A few days after the birth of her baby, Stephanie found herself in a state of agony. An error from a medical procedure had overturned her life. This led to perforated intestines and a series of complications; she was in dire need of a miracle. Her miracle came as Pastor Chris prayed for the sick during a Live Healing Service.
The gift of salvation is one of the beautiful highlights of the Live Healing Services with Pastor Chris, as many are allowed to receive Christ as their Lord and Saviour. Also, there have been testimonies from those who came into Christ after they received a miracle. One such testimony is Vikel Kamble's encounter with the truth after years of identifying as an atheist. On the 9th of December, 2021, Vikel suffered double cardiac arrests. He was in a coma for 8 weeks and upon consciousness, his condition worsened. Moreover, due to brain damage, Vikel suffered several impairments. It was at this point that he registered and participated in the Healing Streams Live Healing Services. This was where everything turned around for good; Vikel received his healing! These services feature moments of worship led by the Loveworld Singers, live testifiers, expectations and ministration to the sick by the man of God Pastor Chris, exaltation and celebration of testimonies received.
The next edition of the Healing Streams Live Healing Services is slotted to take place: Friday, 28 July – Sunday, 30 July 2023. Registration has begun and you can get registered here: healingstreams.tv/zone/WEBMN
Do you know you can enjoy health every single day of your life?
Do you know that in one moment years of pain can come to an end?
Do you know anyone who needs a miracle?
Get them registered for the next edition of Healing Streams Live Healing Services today!
Turn on the notification button for new updates from us!