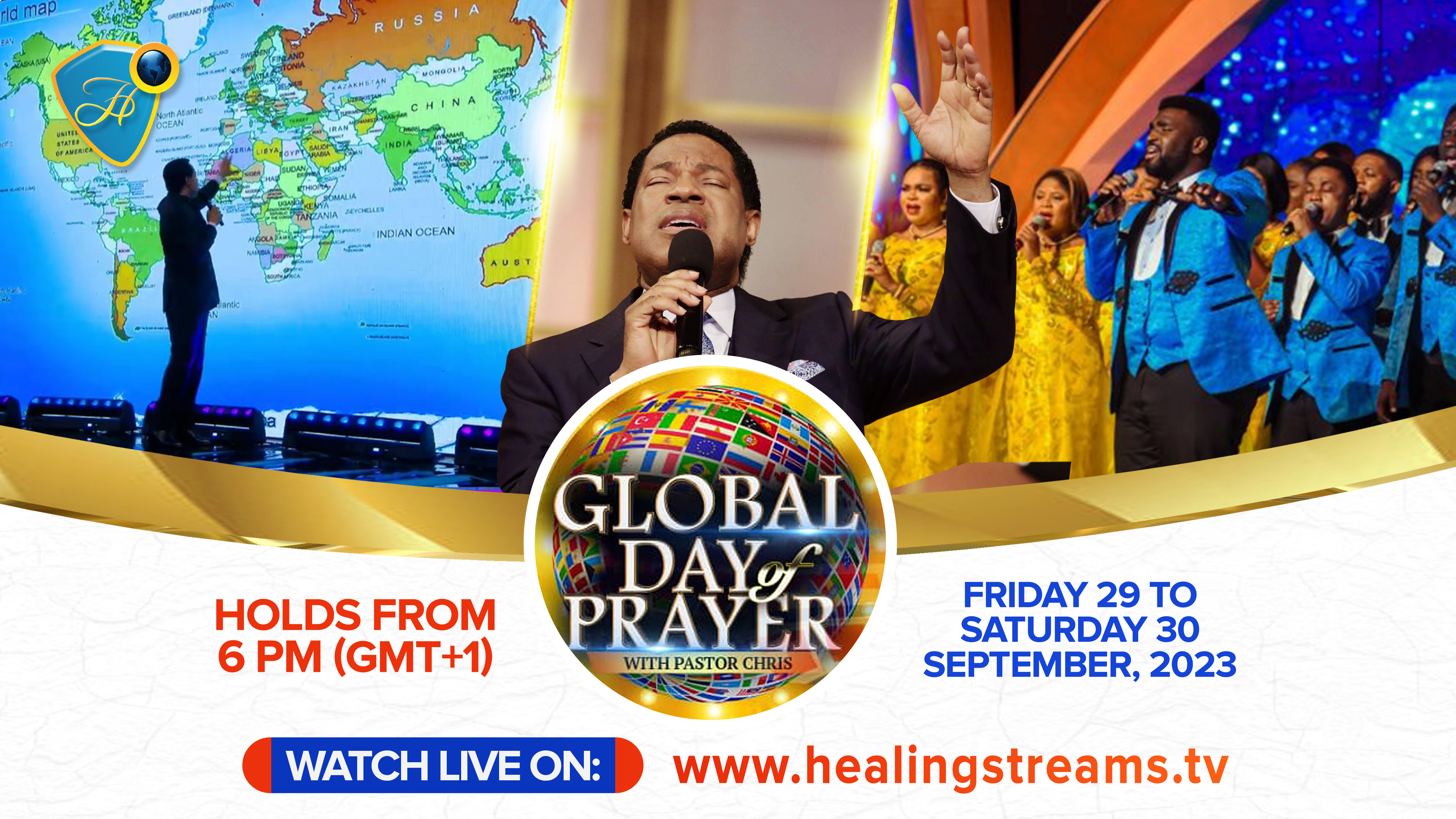 In a world yearning for divine intervention and change, the Global Day of Prayer with Pastor Chris Oyakhilome has emerged as a beacon of hope. Now in its 15th edition, this quarterly event brings together Christians from all corners of the world for a 24-hour prayer marathon, saturating the atmosphere with righteousness and faith.
As Pastor Chris Oyakhilome eloquently puts it, "Prayer is not just a one-time event, but a continuous process that allows us to connect with God on a deeper level. Prayer is a way to connect with God and receive His guidance and blessings."
The significance of prayer in the life of a believer cannot be overstated. It is a channel for receiving answers, a means of deepening fellowship with the divine, a way to chart one's course for greatness and a catalyst for ushering transformative changes in the world. It is a proclamation of God's will and dominion in every territory.
The 15th edition of this global event is set to take place on Friday, September 29, 2023, starting at 6 p.m. (GMT+1) and continuing through Saturday, September 30, 2023. You can be part of this remarkable program by tuning in live on www.healingstreams.tv or using the Healing School Mobile App.
During the 24-hour live broadcast, Pastor Chris, along with Pastor Benny Hinn, will share God's purified Word. Prayer sessions will be led by various ministers of the Gospel from around the world, and moments of blissful worship will be guided by the Loveworld Singers.
During the event prayer points will be made available as Ministers of the Gospel anchor special prayer segments. The Healing Streams Prayer Cloud provides a perfect platform for organizing a Virtual Prayer Center with your contacts.
Here's how to get started:
1. Visit www.prayerclouds.org and log on to your prayer cloud or create one, obtaining your unique link.
2. Set a time for the prayer session and send your unique link to invitees, friends, and family, inviting them to join you.
3. Log in to www.prayerclouds.org, and click on 'Start Praying' to pray with invitees.
4. The prayer sessions should be video conferences lasting about 15 minutes or more, involving three or more invitees.
Mark your calendars for Friday, September 29, and Saturday, September 30, 2023. These are vital dates reserved for the world's largest prayer gathering. Christians worldwide will be exercising their priestly ministry, and you don't want to miss out.
As you participate in this powerful prayer event, remember, "Prayer is a way to connect with God and receive His guidance and blessings." Get ready to experience these things!